Crime
Man running power bill payment scam arrested from Haryana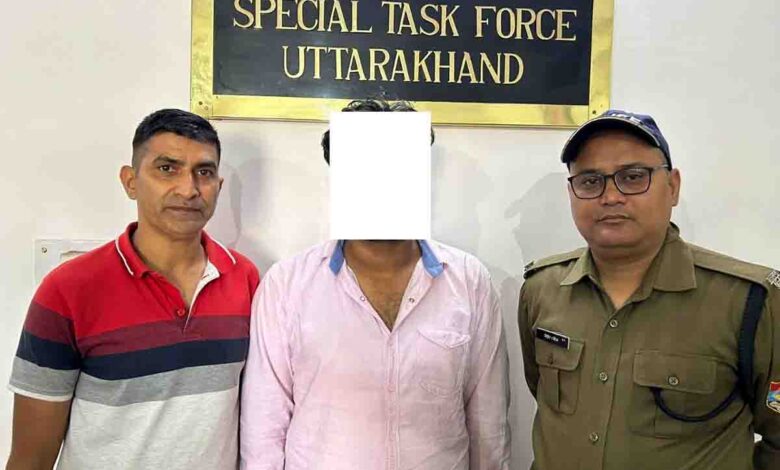 Sunday, 20 November 2022 | PNS | DEHRADUN 
The cyber crime police of the Special Task Force (STF) have arrested a man, Kuldeep Bishnoi, from Haryana who allegedly runs an electricity bill payment scam across the country and recently scammed a Dehradun resident of about Rs 10 lakh. The Deputy Superintendent of Police (DSP) of cyber crime of Uttarakhand STF Ankush Mishra informed that online scammers continue to find new ways to scam people and many have been scamming many these days in the name of paying online electricity bill deposit by sending links. He said that a man named Ravikant Upadhyay filed a complaint in the cyber crime police station of Dehradun about one and a half months ago stating that he received several calls from separate numbers that asked him to deposit his electricity bill soon or his electricity connection would be cut.
The complainant was asked to download an app called Quick Support and asked for his personal details in the name of the submission of electricity bill online. He soon noticed that an amount of about Rs 10 lakh has been withdrawn from his account following which, he filed a police complaint, said Mishra. He said that the cyber police team started an investigation and collected evidence on the basis of the mobile numbers used by the accused to contact the victim and transaction details. The investigationt revealed that the funds were transferred to a gold company in the Hisar district of Haryana and a team was immediately sent there.
The team finally arrested the accused Kuldeep Bishnoi from Haryana on Friday night after collecting enough evidence from there. He was brought to Dehradun on Saturday. Mishra said that the police also recovered an iPhone worth Rs 1,50,000 which was allegedly purchased from the stolen amount by the accused. He said that another accused in the case, Vishnu who also belongs to Hisar, has also been served a notice. The senior superintendent of police of STF also appealed to citizens to not proceed with any online investments and transactions without a proper background check of the party concerned. He also warned against clicking on links received from unknown sources which might lead to several kinds of online scams.