State
Make technology the base of State's development – Guv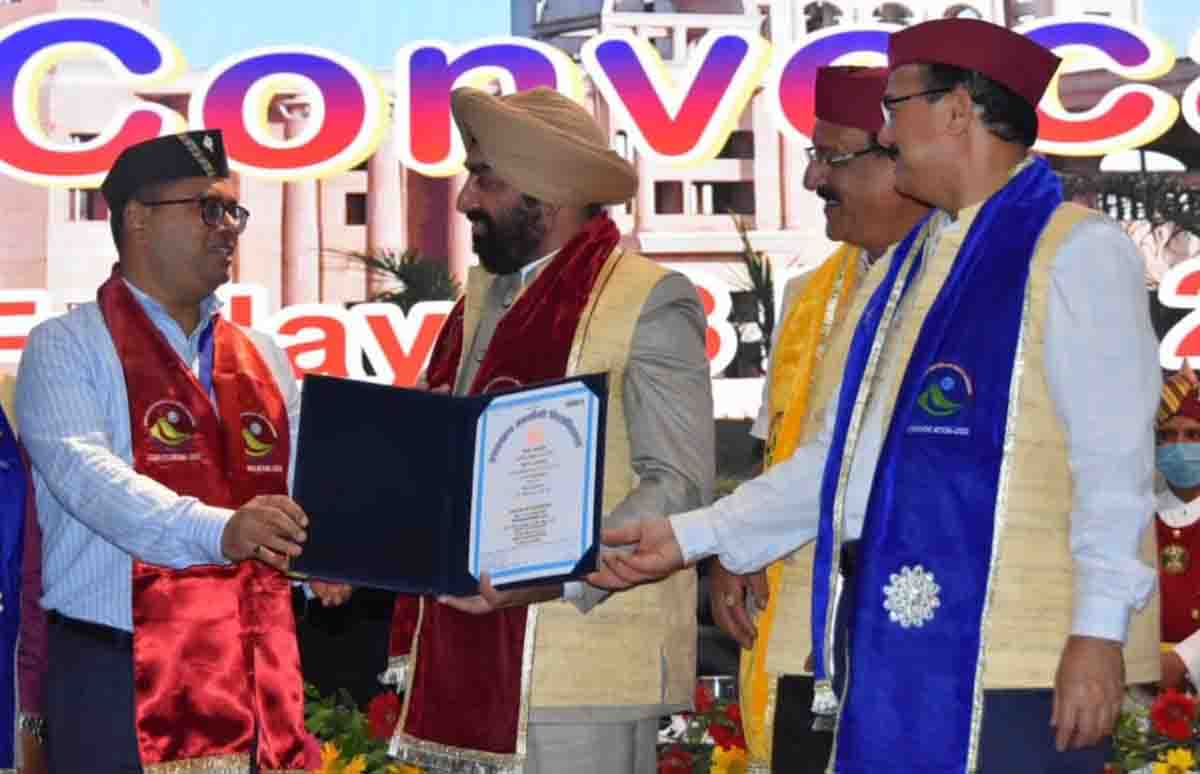 Saturday, 14 May 2022 | PNS | Dehradun
The governor of Uttarakhand lieutenant general (retd) Gurmit Singh has said that we should work on the commitment of development of the state by making the technology as the base. He was speaking at the convocation ceremony of Veer Madho Singh Bhandari Uttarakhand Technical University here on Friday. Congratulating the students and their parents, the governor said that Veer Madho Singh Bhandari is a source of inspiration for everyone and his bravery, technical excellence and commitment is still remembered. He said that apart from hydro power projects, organic farming, tourism, adventure tourism and pilgrimage efforts should be done for development of every sector in the state. The governor opined that the future of a country can change for better by combined use of technology and research. He said that we should not forget our glorious past, culture, Ayurveda and Yoga and link them with modern technology for development. Exhorting the students to work for creation of employment, the governor said that the today's technology is changing rapidly and we should find way forward using the Artificial Intelligence, Machine Learning, drone technology, data science and weather predictive management. He said that the university has entered into a Memorandum of Understanding (MoU) with Army Design Bureau for associating youth with technical experts in defence field. He said that the Veer Madho Singh Bhandari UTU is the only varsity in the country which done such a MoU.
In the ceremony degrees and medals were awarded to the students. A total of 308 PhD were awarded while gold medals were given to 66 students.
Speaking on the occasion, the Technical Education minister Subodh Uniyal said that the students should work hard to become successful entrepreneurs and should become job givers instead of job seekers. He said that the state government is ready to provide every possible support to the students for setting up their start ups. The governor also laid floral wreath over the wall of heroes on the occasion.
The vice chancellor of the university, P P Dhyani presented an account of the activities, research and innovations undertaken by the university. The programme was attended by recipient of Padma Shree A N Purohit, registrar of the university R P Gupta and others.