Entertainment
Major scope for regional movie development in U'khand: Maharaj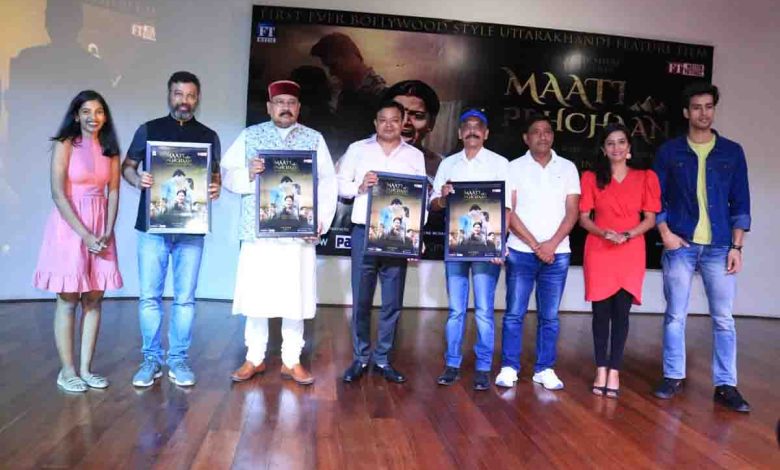 Sunday, 04 September 2022 | PNS | DEHRADUN
The State's Culture and Tourism minister Satpal Maharaj said that there is considerable scope for development of films made in the regional languages. The minister said this after launching the trailer of regional movies Maati Pehchaan here on Saturday. The movie made under the banner of Fortune Talkies Motion Pictures is slated to be launched in all cinema halls in the State on September 23.
Speaking on the occasion of the trailer launch the minister said that the movie is based on the tragedy of migration which has been affecting the State of Uttarakhand for many years. "This movie- the first Uttarakhandi movie made in Bollywood style, inspires the local talent and youth to remain connected with their roots. This movie elicits focus on the issues of identity, community, language and love in a small village in Uttarakhand. While telling the story of the mountains, this movie also gives the message to the youth to return to their home. There is definitely considerable scope for development in movies made in the regional language and Maati Pehchaan movie is a good step taken towards this beginning," said the minister. Maharaj also expressed hope that the film director and producer will continue to present such movies to the people of Uttarakhand in the future.
The movie has been directed by Ajay Beri with its cast including Karan Goswami, Ankita Parihar, Chandra Bisht, Akash Negi, Padmendra Rawat, Prakash Joshi, Rekha Patni and Naresh Bisht. The story of the film has been written by Manmohan Chowdhary while the music director is Rajan Bajeli. The shooting of the movie was done at various places in Uttarakhand including Kotabagh, Bhimtal and Naukuchiyatal. Graphic Era institute head Kamal Ghanshala, Rakhi Ghanshala and others were also present on the occasion.