Top Stories
Mahila Congress holds protest on law & order issue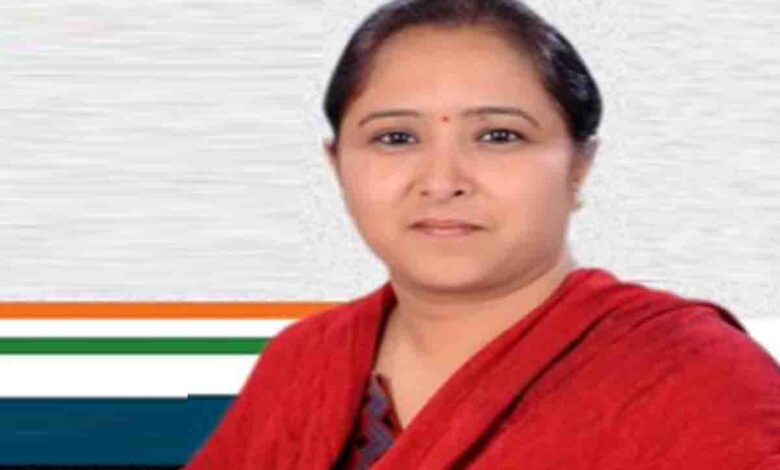 Friday, 17 March 2023 | PNS | BHARADISAIN
Demands CBI probe & disclosure of name of VIP in the Ankita Bhandari murder case
The issue of deteriorating law and order condition and Ankita Bhandari murder case rocked the fourth day of the budget session of the Assembly on Thursday. The activists of the Mahila Congress held a protest outside the Assembly on the issue of the Ankita Bhandari murder case. The Uttarakhand president of Mahila Congress Jyoti Gairola led a group of women protesters demanding the disclosure of the name of the VIP involved in the Ankita Bhandari murder case.
The protesting party workers were held back by the police personnel at Diwalikhal about three kilometres from the Assembly building. Speaking on the occasion, Gairola said that from day one the Dhami government had tried to save the VIP involved in the Ankita Bhandari murder case. She claimed that the evidence was deliberately destroyed to save the VIP involved in the case. Gairola said that the parents of Ankita Bhandari are running from pillar to post to seek justice. She said that the State government should accept the demand for a Central Bureau of Investigation (CBI) probe in the Ankita murder case.
In a major attack on the BJP government she said that there is a wave of crime against women in the state and the names of the BJP leaders always crop up in the cases of crime against women. Inside the Assembly, the leader of opposition (LoP) Yashpal Arya said that the law and order situation in the State is pathetic. He demanded a work adjournment motion under rule 310 on the issue of law and order in State. The speaker Ritu Khanduri however decided that the issue would be taken under rule 58.