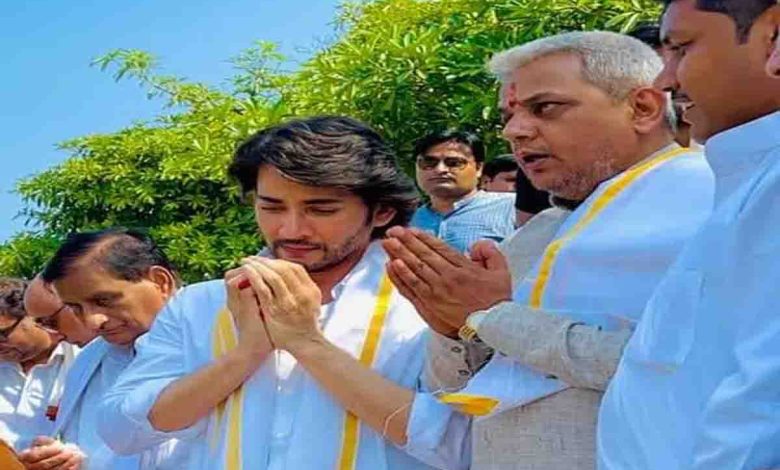 Sunday, 02 October 2022 | PNS | HARIDWAR
Noted film actor from south India, Mahesh Babu reached Haridwar on Sunday to immerse the ashes of his departed mother in the Ganga river. He immersed her ashes and undertook rituals at the VIP Ghat in Haridwar. Teerth Purohit Akileshanand Sharma Govind supervised the rituals. The actor left for Dehradun airport after completing the rituals.
It will be recalled that on Friday, Indira Devi, the mother of Mahesh Babu passed away at the age of 70. Mahesh Babu gave this information from his social media account. After hearing this news, there was a wave of mourning among the fans of Mahesh Babu.