Top Stories
Maharaj meets Union Railways minister Vaishnav in New Delhi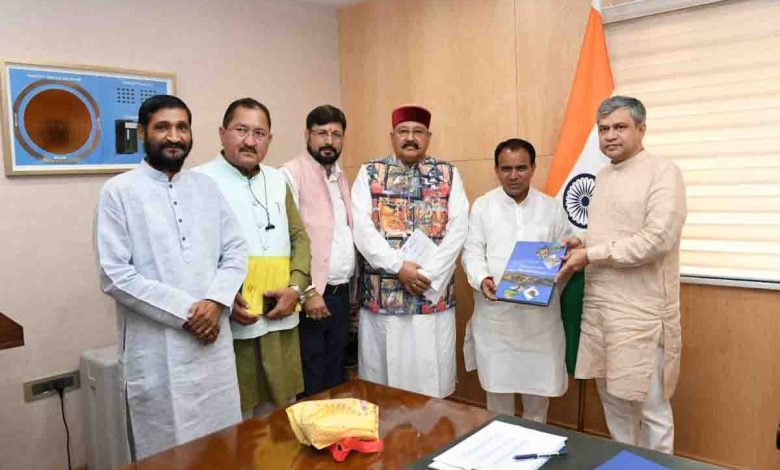 Thursday, 29 September 2022 | PNS | DEHRADUN
Raises issues of disparity in distribution of compensation in the Rishikesh- Karnprayag rail project
The tourism minister Satpal Maharaj met the union railways minister Ashwini Vaishnav in New Delhi on Wednesday. In the meeting he apprised the union minister about the problems faced by the people living in the nearby villages of Rishikesh- Karnprayag railway line. He also raised the issue of discrepancy in the distribution of compensation of the land acquired by the Railways for the project. Maharaj also submitted a letter to Vaishnav in this regard.
The Uttarakhand minister told the Union minister that the local representatives complain that the explosives with much higher capacity than permitted are being used in the project due to which cracks have developed in the houses and fields. He said that many families have left their villages in view of their safety. Maharaj said that the railway ministry should earmark such villages and conduct a survey of such villages for providing compensation. He also drew attention of the union minister on the discrepancies in distribution of compensation due to which there is a resentment in the general public.
Maharaj requested that Yognagari Rishikesh and Karnprayag railway stations should be developed in view of tourism promotion. The cabinet minister Dhan Singh Rawat, Rudraprayag MLA Bharat Chaudhary and Karnprayag MLA Anil Nautiyal were present on the occasion.