Others
'Locals need to come together to save Doon's heritages'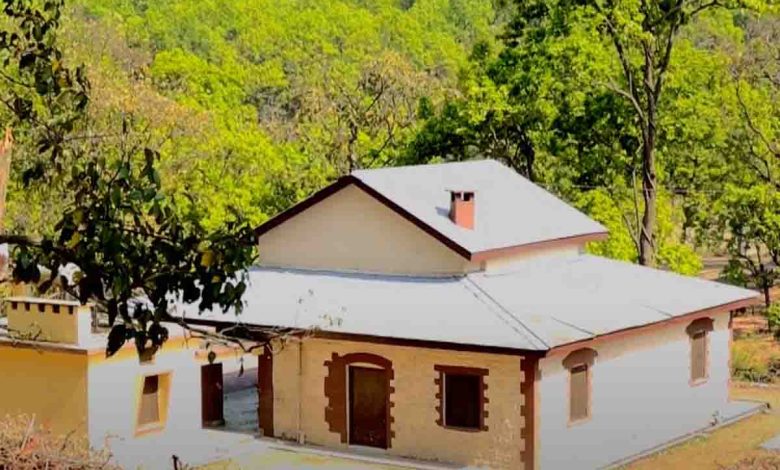 Wednesday, 07 September 2022 | PURNIMA BISHT | DEHRADUN
Several local activists and heritage lovers have expressed their disappointment over the proposed demolition of the building owned by Life Insurance Corporation (LIC)  on Chakrata Road which is over 80 years old and holds considerable architectural value. Giving an example of the recently demolished 158-year-old Asharodi Forest Rest House (FRH) for construction of the Delhi-Dehradun expressway, many opined that rather than treading carefully in such sensitive matters to preserve the history, culture and architectural legacy of the city, the government agencies and authorities concerned chose to knock down the whole structure a per their convenience.
Dehradun based activist Lokesh Ohri said that the Asharodi FRH could be easily saved if the agencies concerned would have interfered on time. He said that the development works should be carried out without damaging heritage structures which are rich in history, culture and have great associational value to locals. Talking about the proposed demolition of the LIC owned building, he said, "The LIC building has its own history. It was built in the 1940s with an art deco architectural style which was quite popular in the 1950s and is still appreciated by architecture and heritage lovers. It is one of our city's prominent landmarks. LIC is the country's biggest public sector undertaking and is capable of adopting measures like retrofitting to strengthen and rehabilitate the whole structure. Still, a box-like pigeonhole building will be erected there after the demolition for commercial interests rather than preserving the legacy and the architectural masterpiece we already have."
Ohri said that there are hundreds of heritage sites across the Dehradun district but only a few are protected. He said that each heritage site holds some kind of legacy whether it is historical, architectural or associational value with the local community and all possible efforts must be made to save them. He also expressed his disappointment stating that many locals including several officials are not aware of the significance of these structures which might be one of the reasons for their disregard for such matters. He said that all locals would have to understand the significance of these structures to come together to save them from the wrecking ball of the government agencies. Also, Uttarakhand's main source of financial stability comes from about 80 percent of tourists and pilgrims that arrive every year and it will get affected if the government continues to demolish such buildings in the name of development rather than preserving them, added Ohri.
Social activist and founder of the Social Development for Communities (SDC) Foundation Anoop Nautiyal also said that demolition of a heritage building should be considered as a last resort by agencies. "Many countries have preserved their centuries old rich architectural history through retrofitting and other means and we should focus on the same too. We should think about preserving our heritage buildings rather than blatantly demolish them in the name of the development. Available alternatives should be considered to restore the structures that hold significance to the people or the city in any way," stated Nautiyal.