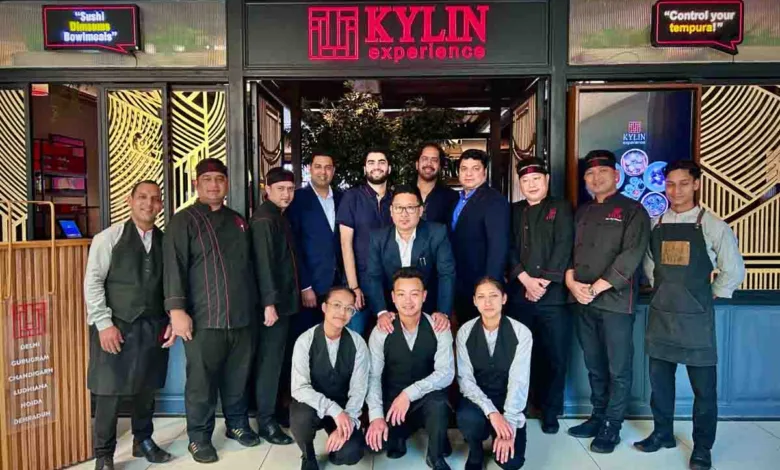 Thursday, 18 May 2023 | PNS | DEHRADUN
Kylin, the Pan-Asian culinary restaurant opened its newest outlet at Centrio Mall in Dehradun on Wednesday. The new outlet in Dehradun is the new expansion which marks another milestone for the brand which claims to bring its authentic oriental flavours.
Speaking about the launch of the outlet, the Founder of Kylin Saurabh Khanijo said, "We are delighted to bring Kylin's culinary experience to the vibrant city of Dehradun. Our mission has always been to showcase the rich and diverse flavours of the Orient while providing our guests with a memorable dining experience. We are excited to share our love for Pan-Asian cuisine with the people of Dehradun and become a part of this incredible community."
He further said that "The uniqueness of Kylin lies in its ability to present a diverse range of flavours and dishes that truly capture the essence of Pan-Asian cuisine.''
Talking about the new outlet, Managing Director of Centrio Mall, Amit Agarwal said that with the launch of the new outlet in Centrio Mall, Kylin looks forward to serving the food enthusiasts of Dehradun and creating lasting memories through its cuisine and warm hospitality.