Crime
Kumaon commissioner meets deceased Dalit's family, assures fair probe in the murder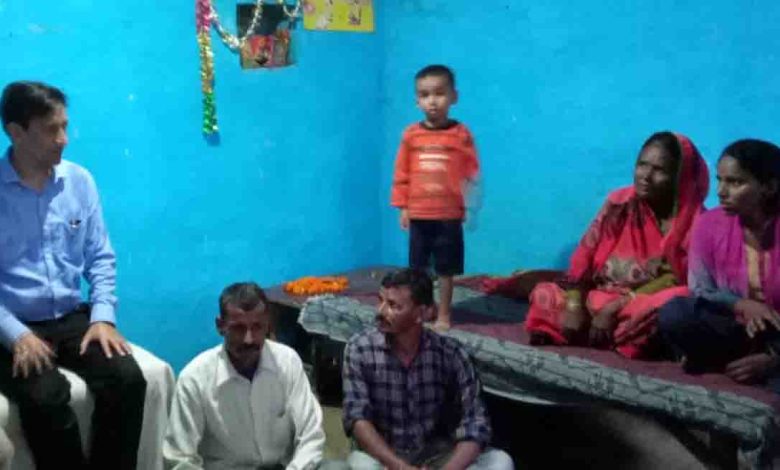 Tuesday, 06 September 2022 | PNS | DEHRADUN
The Kumaon commissioner Deepak Rawat visited the family of Jagdish Chandra, a Dalit man from Panuadhokhan village in Salt, Almora district who was allegedly kidnapped and then murdered in Bhikiasain by his upper caste in-laws for marrying their daughter. Rawat visited the victim's family in Panuadhokhan village along with Deputy Inspector General (DIG) Nilesh Anand Bharane on Monday.
The commissioner and DIG offered their condolences to the family members including the deceased's mother and two brothers while assuring them that appropriate action is being taken by the authorities to ensure that justice is done in the case. Rawat said to the members not to worry about their safety as they are being provided security by the police. He further stated that the departments concerned are also conducting inquiry on people who might be involved in the matter besides the arrested accused.
Rawat said that the chief minister Pushkar Singh Dhami is also regularly monitoring the progress of the ongoing investigation on the matter. The victim's family also gave a memorandum to the commissioner. The Almora district magistrate Vandana also met the victim's family and presented a cheque to them as financial assistance on behalf of the district administration. It is pertinent to mention here that Chandra was a Dalit political leader who was part of Uttarakhand Parivartan Party.  He married an upper caste woman on August 21 and was allegedly abducted by his in-laws on September 1. His body was found in a car in Bhikiasain when his wife's mother, step-father, and step-brother were caught while allegedly taking the body to dispose of it on the next day, as per the officials. The accused were arrested and the police are investigating the matter.