Others
KGCCI raises several issues with UPCB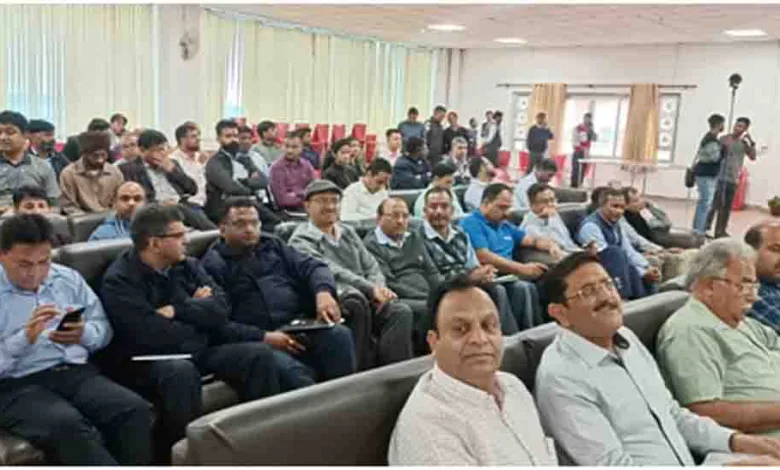 Thursday, 25 May 2023 | PNS | RUDRAPUR
The president of Kumaon Garhwal Chamber of Commerce and Industry (KGCCI), Vineet Kumar Sangal said on Wednesday that at the initiative of the chamber, an important meeting was held with the member secretary of the Uttarakhand Pollution Control Board, Sushant Patnaik on March 21 in Pantnagar. The meeting was attended among others by the engineer of the board working in the realm of environment Ankur Kansal, regional officer of the board in Kashipur Naresh Goswami and regional manager, SIIDCUL Rudrapur Manish Bisht.
During the meeting, Sangal presented the environment pollution-related problems being faced by the industrialists like the fixing of the consent fee and maintenance of the status quo instead of enforcing the pollution index and increasing the range of the pollution control board's right of consent from Rs 5 crore to Rs 25 crore. Besides, Sangal informed the representatives of the board about the problem being faced by them in applying online regarding consent. He also demanded revision in the qualitative yardstick of the treated water in the common effluent treatment plants. This aside, he raised the issue of simplifying the norms of environmental pollution-related compensation to be paid by the industrial units in the matter of the pollution investigation by the board.
Sangal further said that the member secretary of the board had given a patient hearing to the issues raised by them and assured of redressal at the earliest.