State
Karwa Chauth spirits propels the market in Doon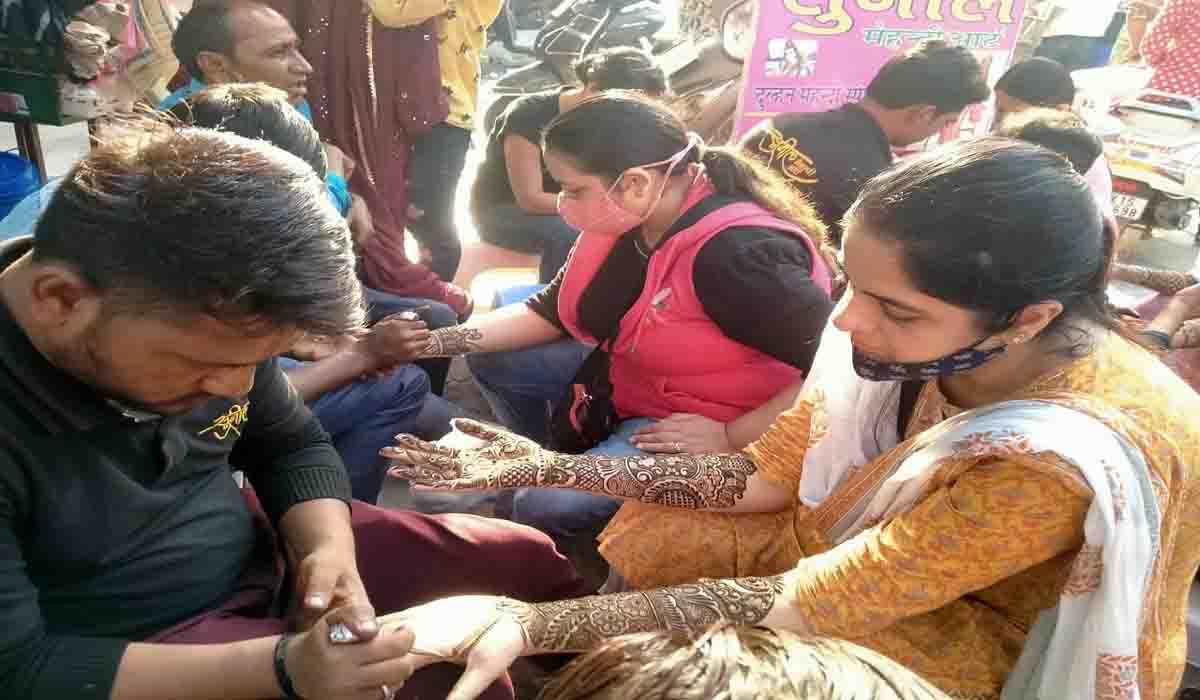 Sunday, 24 October 2021 | Purnima Bisht | Dehradun
Free from pandemic fear, women come out in large numbers in local markets; boom time for Mehendi artists, shopkeepers
The festival of Karwa Chauth this year has made Mehendi artists, makeup artists and local cosmetics sellers happy as they are witnessing a major boom in business in Dehradun and other cities of Uttarakhand.
A day before Karwa Chauth is always significant and busy for those women who observe fast on this day but it is also great for the business of Mehendi artists and shopkeepers that sell cosmetics and traditional saris. On Saturday too, several women were seen lining up outside several Mehendi stalls to get Mehendi applied on their hands which were specially set up in various market areas for this occasion.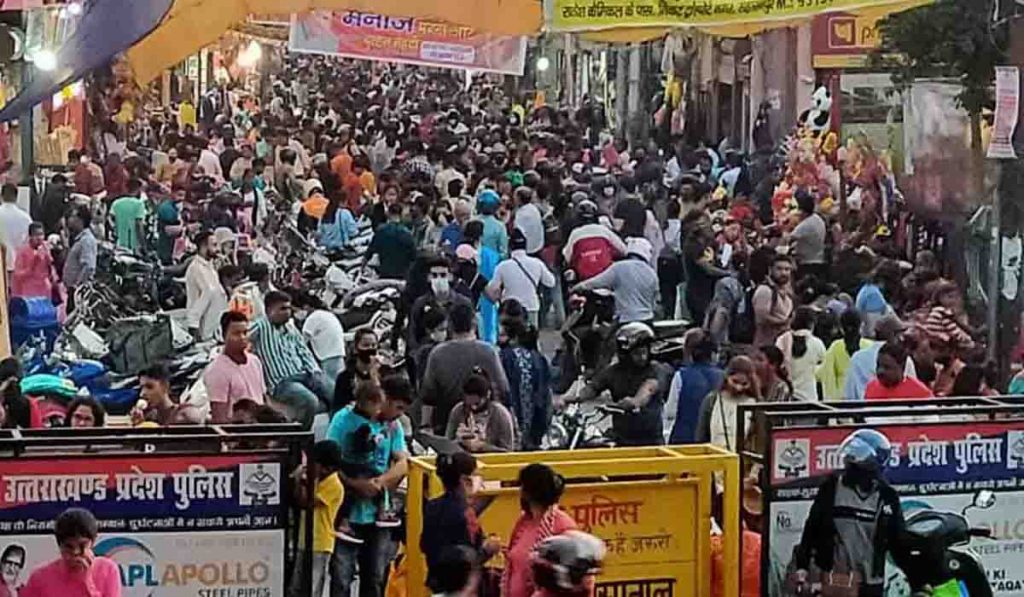 The artists are charging a sum of Rs 300 to Rs 5,000 depending on the kind of Mehendi designs a client wants on her hands and feet. A local Mehendi artist Sunil Kumar said that very few women approached the stalls of Mehendi artists last year for Mehendi application due to the Covid-19 pandemic but the situation is better this year. "Before the pandemic, women used to come in groups along with their children to get Mehendi applied on their hands but the number of women groups declined last year. The situation is certainly better this year as people are not scared of Covid this time," stated Kumar.
The Mehendi artist Farheen also said that she was booked for only eight homes last year for Mehendi but she has been already booked for 30 houses this year. Many have also booked makeup artists for the occasion which was not the case last year due to Covid.  Meena Saini, who runs a cosmetic shop in Paltan Bazaar also said that the sale of cosmetic products has gone up since last one week. "Many women were apprehensive last year of giving any kinds of gifts to their mothers-in-law or other older women in their families as per the tradition due to Covid -19. Due to being less anxious this year, the sale of sarees, bangles and cosmetic products have increased considerably this time," said Saini.