Entertainment
Juni Films & Approach Entertainment to Produce Spiritual Web Series 'Two Great Masters'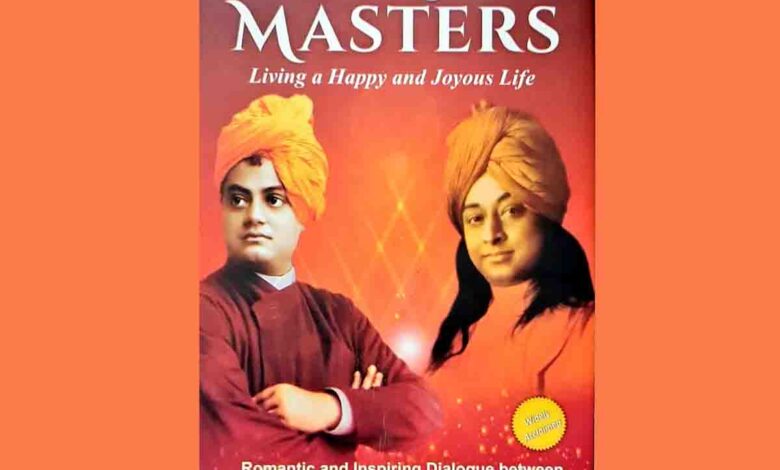 Friday, 24 March 2023 | PNS | DEHRADUN
Juni Films and Approach Entertainment are producing the spiritual web series 'Two Great Masters' in association with leading spiritual organisation, Go Spiritual India. Shooting has already started for India's first web series on two leading spiritual masters of the twentieth century at Shoolini University in picturesque Solan in Himachal Pradesh. Notably, the series is based on a popular book titled "Two Great Masters" written by Amrit Gupta.
The two spiritual masters in question here are Swami Vivekananda and Maharishi Paramhansa Yogananda. The latter has authored one of the bestselling books in the world on spirituality called 'An Autobiography of a Yogi'. And as far as the contribution of Swami Vivekananda in popularizing Indian spirituality and philosophy across the world is concerned, it needs no mention.
It is pertinent to mention here that the web series 'Two Great Masters' is not a straightforward biographical account of the lives of these two masters. But it showcases their philosophical and spiritual perspectives of life through present time characters.
Regarding 'Two Great Masters', Anurag Sharma, the director, explains that the story of the series revolves around the principal character Bhuwan who feels a void in his life and therefore he feels the need for a spiritual mentor. The web series captures his journey on his search for the spiritual mentor. This search is completed when he visits these two great gurus.
Earlier, Anurag also played the main character in 'Juni The Last Prayer'. In 'Two Great Masters', he will, however, be seen in the series as a narrator of the story and not as a character.
Approach Entertainment has bagged The Biz India 2010 Award given by the World Confederation of Business. Approach Entertainment Group also bagged the Worldwide Marketing Organization's Service Excellence Award & PR Company of the Year Award very recently.