Others
Insightful session explores synergy between design & art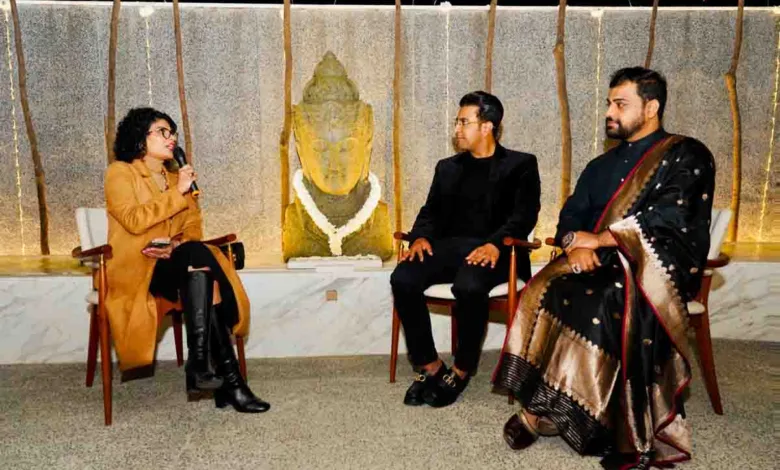 Tuesday, 21 November 2023 | PNS | DEHRADUN
Social worker Anurag Chauhan, architect Sagar Nagpal and Ira Chauhan engaged in a thought-provoking talk session delving into the collaboration between design and art in Doon.
Talking about various aspects of art and design, Chauhan said, "In my view, art is anything capable of evoking emotion. The intricacies of these emotions are contingent upon one's personal history, narrative and the amalgamation of experiences that constitute individual identity."
Nagpal shared his design philosophy, stating, "Since the day I entered the profession of design, I've aimed to create spacious environments. My design philosophy revolves around clarity and simplicity- I shy away from clutter. Clean spaces inspire innovative design ideas and, ultimately, a sense of peace."
Expanding on the relationship with Chauhan, he added, "Anurag has consistently appreciated our designs and our design sensibilities align seamlessly. Beauty and function cannot go together. I feel that many a time functional spaces can also be aesthetically pleasing. Balancing beauty and function maximises their impact on people."
Chauhan also expressed his admiration for Nagpal's work stating, "I hesitate to call Sagar just an architect; I prefer to label him a stylist. I'm captivated by how he styles people's homes, creating an atmosphere that goes beyond mere architecture."
The session was organised to mark the inauguration of Sagar Design Studios on Rajpur Road, Dehradun.