Breaking News
Initiated Manaskhand Mandir Mission for ancient temples of Kumaon- CM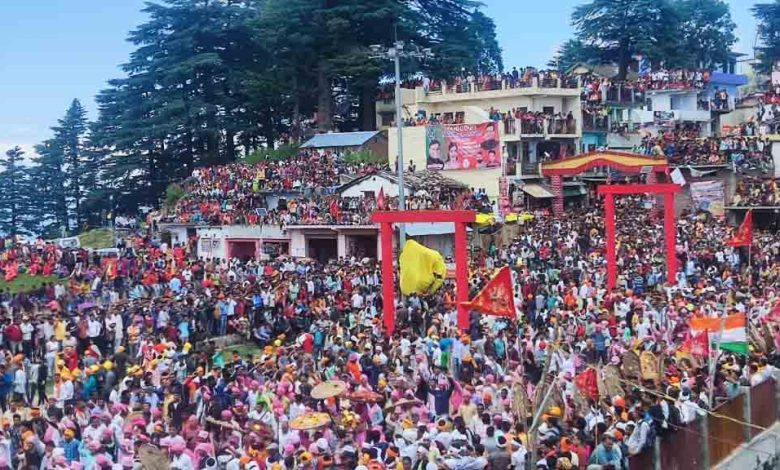 Saturday, 13 August 2022 | PNS | Dehradun 
Dhami performs Puja at Varahi mata temple in Devidhura and takes part in the famous Bagwal
The chief minister Pushkar Singh Dhami has said that the Uttarakhand government has initiated 'Manaskhand Mandir Mala Mission to make the old temples of the Kumaon region more imposing and grander. He said that the Maa Varahi temple in Devidhura would also be brought under the Manaskhand mission.
Dhami participated in the famous Bagwal of Devidhura in Champawat district on Friday. He performed Puja at the Varahi Mata temple and prayed for prosperity of the people of the State. He also witnessed the famous Bagwal which is played between four Khams and seven Toks of the area. Dhami announced the setting up of a police post in Devidhura on the occasion.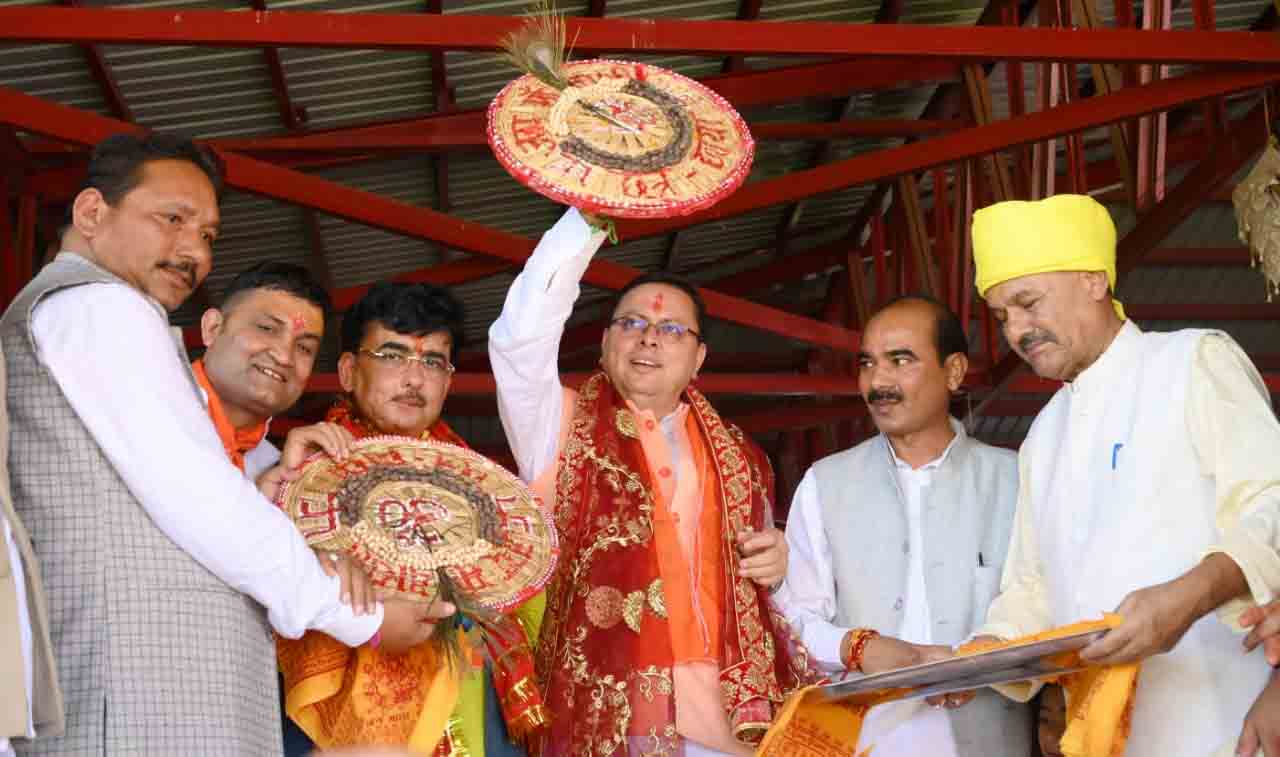 Addressing the devotees he said that the Bagwal Fair was declared a State fair in the year 2021. He said that due to the pandemic of Covid-19 the Bagwal was being held in a symbolic manner for the last two years. Dhami said that the Bagwal which is organised on the festival of Raksha Bandhan is popular not only in the country but also in the foreign countries. He said that the Devidhura Bagwal would bring prosperity in the area. The CM said that the Kedarnath temple has been more imposing and grand under the leadership of Prime Minister Narendra Modi and the renovation of the Badrinath Dham would also be done at a fast pace. He said that a record number of pilgrims are arriving in the Char Dham Yatra this year. Dhami said that the construction of the All Weather Road has made the Char Dham Yatra easy and safe which is reflected in the ever increasing number of pilgrims. He said that the whole country is celebrating the Azadi Ka Amrit Mahotsava under  the leadership of Prime Minister Narendra Modi. Dhami reiterated the commitment of his government to make Uttarakhand one of the leading states of the country by the year 2025.
Lok Sabha MP Ajay Tamta, president of the Uttarakhand Forest Development Corporation Kailash Chandra Gehtodi, district panchayat president Jyoti Rai, Lohaghat MLA Khushal Singh Adhikari, Bhimtal MLA Ram Singh Kaida, former MPs Pradeep Tamta, Mahendra Singh Pal, Kumaon commissioner Deepak Rawat and others were present on the occasion.