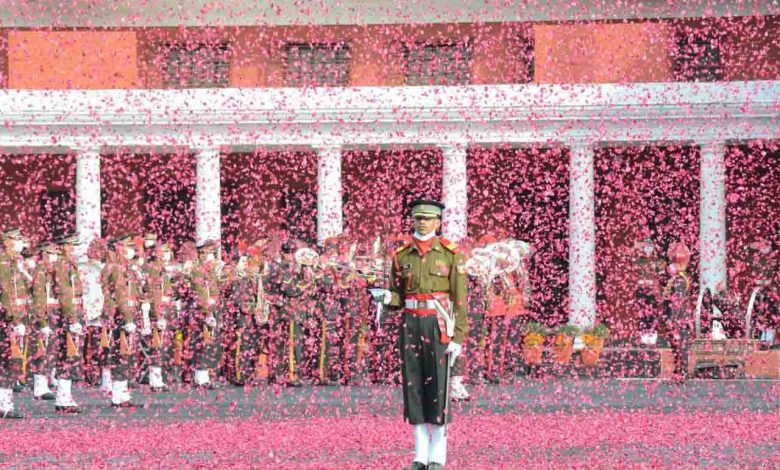 Wednesday, 01 December 2021 | PNS | Dehradun
CM Dhami, CDS Bipin Rawat to remain present
The President of India Ram Nath Kovind who also is the supreme commander of the armed forces of the country would review the passing out parade (PoP) at prestigious Indian Military Academy (IMA) here on December 11.
The top training academy is currently engaged in preparing for its Autumn term PoP which shall witness 387 Gentlemen Cadets ( GCs) passing out. This includes 68 foreign trainees from ten countries The ceremonies associated with the PoP will commence on December 10 with a solemn wreath laying ceremony, where homage will be paid to the brave alumni of this prestigious training academy.
The Chief Minister of Uttarakhand Pushkar Singh Dhami and the Chief of Defence Staff (CDS) General Bipin Rawat would also be present in the PoP.
"The IMA Passing out Parade of Autumn Term 2021 highlights the unwavering commitment of the Armed Force to face any challenge and constantly strive to excel. The 387 GCs set to be commissioned in various armies, are sure to earn laurels and add glory to this great institution,'' a communiqué from the IMA stated.