Technology
IIT Roorkee research team discovers new antibacterial molecule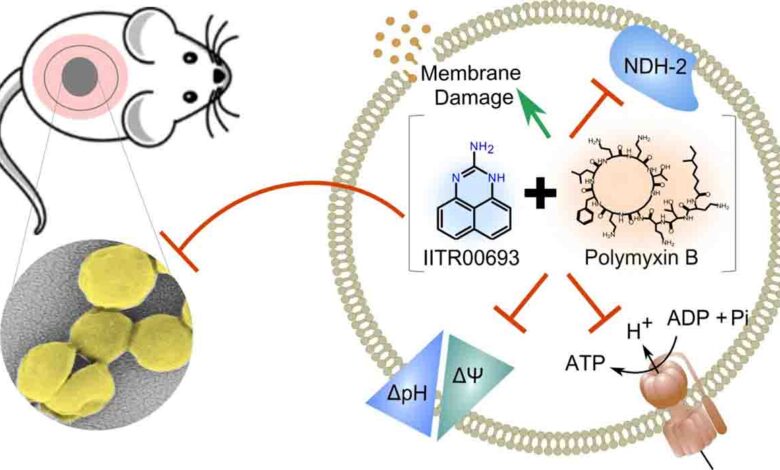 Sunday, 12 March 2023 | PNS | DEHRADUN
Researchers at the Indian Institute of Technology (IIT), Roorkee have discovered a new antibacterial small molecule (IITR00693) that could help the fight against drug-resistant infections. The molecule, discovered after a rigorous screening process, has shown potent antibacterial activity against a wide range of Gram-positive and Gram-negative bacteria, including some of the most problematic drug-resistant strains, according to the institute. With many bacterial infections becoming resistant to existing treatments, the discovery of this new molecule offers the potential for more effective and targeted therapies. IIT Roorkee claims that IITR00693 acts like a dual sword- it not only strikes down the most stubborn bacteria but also prevents the emergence of resistance, ensuring that it remains effective for generations to come.
The rise of antibiotic resistance among skin-infecting pathogens poses an urgent threat to public health and has fueled the search for new therapies. Enhancing the potency of currently used antibiotics is an alternative for the treatment of infections caused by drug-resistant pathogens. IITR00693 potentiates the activity of polymyxins against two notorious multidrug-resistant skin-infecting pathogens, Staphylococcus aureus and Pseudomonas aeruginosa, providing a crucial leg up in the ongoing battle against deadly superbugs. The combination has a novel dual mode of action that de-energizes the bacterial cells and obliterates their membrane. The combination shows a very low propensity for resistance development, which is a major concern with many antibiotics on the market today.
The findings have been published in the American Chemical Society Journal – ACS Infectious Diseases and are featured on the cover page of the journal. This could open new research avenues on treatment options for soft and skin tissue infections.
IIT Roorkee director KK Pant said, "We are now working to further develop the molecule into a viable therapeutic agent that can be tested in clinical trials. This is an important step in the development of new antibiotics, as it will allow for the evaluation of the molecule's safety, efficacy and potential side effects in soft and skin tissue infections."
The research was led by professor Ranjana Pathania from the institute's Department of Biosciences and Bioengineering along with Mahak Saini, Amit Gaurav- both from IIT Roorkee and Ashish Kothari, Balram Ji Omar- both from All India Institute of Medical Sciences (AIIMS) Rishikesh with Varsha Gupta from Government Medical College and Hospital, Chandigarh and; Amitabha Bhattacharjee from Assam University.
Pathania said, "We aimed to identify a small molecule that can potentiate currently used antibiotics. IITR00693, a novel antibacterial small molecule, potentiates the antibacterial activity of polymyxin B against Staphylococcus aureus and Pseudomonas aeruginosa. Herein, we investigated in detail the mode of action of this interaction and the molecule's capability to combat soft-tissue infections caused by S aureus and P.aeruginosa."
Saini added,"The results indicate that IITR00693 has the highest safety index and efficacy. The synergy between IITR00693 and polymyxin B against Gram-positive S aureus was intriguing, as polymyxin B is specifically active against Gram-negative bacteria; hence we selected this combination for further detailed investigations."