Others
Himalayan hospital doctors perform complex kidney transplant surgery on teen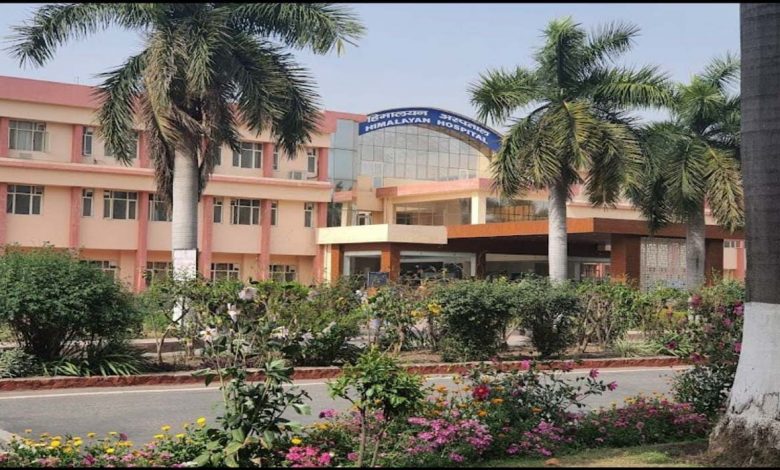 Tuesday 04 October 2022 | PNS | DEHRADUN
The doctors of the Himalayan hospital claimed to have performed a life saving complex kidney transplant surgery to save the life of a 19-year-old patient. The patient was suffering from an end stage of renal disease and was on dialysis. His deteriorated eyesight also complicated the matters.
The patient first came to the hospital in a serious condition where his dialysis was done under the supervision of nephrologist, Dr Sahbaz Ahmed. His ailment was so severe that even his eyes were impacted and the eye specialist of hospital Dr Renu Dhasmana undertook the treatment of his eyes. Prior to this the patient had also undergone a treatment for TB.
The doctors recommended kidney transplantation to save his life after which he approached the Abdominal Organ Transplantation Department of Himalayan Hospital, where they consulted transplant surgeon, Dr Karamveer Singh. The patient's mother expressed her willingness to donate one of her kidneys. After much consultations and preparations a team comprising Dr Karamveer Singh,Dr Sahbaz Ahmed, Dr Shikhar Agarwal, Dr Vikas Chandel, Dr Rajive Sarpal, Dr Kim J Mamen, Dr Divya Gupta, Dr Arti Rajput, Dr Mamta Goyal, Dr Ankit Arora, Dr Yasyasvi Dhiman, got together to accomplish the complex surgery.
The surgery was successful and the patient has fully recovered.
The vice chancellor of Swami Rama Himalayan University, Vijay Dhasmana stated, "Kidneys with multiple arteries are technically extremely challenging to transplant and associated with increased risk of vascular complications. We are happy to report this case of successful transplant. I must add here that a careful selection of the kindred kidneys is also detrimental to minimising the risk of complications."
Chief Medical Superintendent, Dr SL Jethani also congratulated the team of doctors.