State
Health screening of Char Dham pilgrims begins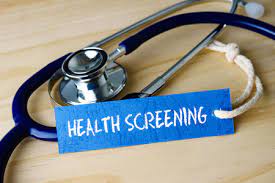 Saturday, 14 May 2022 | PNS | Dehradun
Considering the rising number of pilgrims arriving here for the Char Dham Yatra, the State's Health department has started health screening facilities at the entry and registration points of the Yatra. The Health director general Dr Shailja Bhatt informed that the screening of pilgrims has started at the Rishikesh ISBT registration site. Doctors and paramedical staff have been posted here to conduct the health screening. Those found suffering from some ailment after screening are being advised to either rest or undertake the Yatra after getting better.
According to Dr Bhatt, the health screening of 650 pilgrims had been undertaken at the Rishikesh ISBT. Similarly, health screening of pilgrims going to Gangotri and Yamunotri is being conducted at Dobata and Hina respectively while a health screening camp has been set up at Pandukeshwar for those visiting Badrinath.
The DG further informed that a 24×7 helicopter ambulance service is operating to aid affected persons during emergency situations. Since the start of the Yatra, 11 persons have been airlifted, including five persons who had sustained injuries. Further, 12 seriously ill persons were administered treatment by the medical team on the route to Gangotri and Yamunotri. A health advisory had been issued earlier by the department, advising persons with health issues to defer the Yatra if proscribed by the doctor. It is pertinent to mention here that more than 20 pilgrims have died due to health issues since the start of the Yatra this year.