Top Stories
HC orders stay on construction works at Sukhatal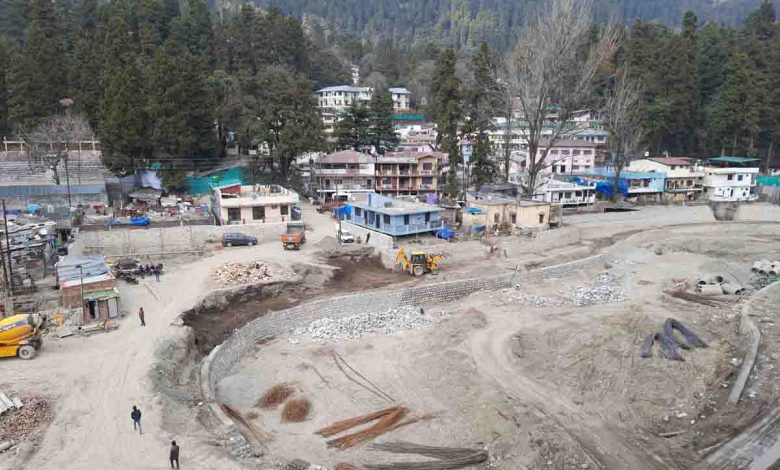 Tuesday, 22 November 2022 | PNS | NAINITAL
The Uttarakhand High Court has ordered a stay on all construction works in the Sukhatal area in Nainital. The division bench of Chief Justice Vipin Sanghi and Justice RC Khulbe ordered the stay while taking cognisance of the beautification and construction works in the Sukhatal lake area which was taken up in the form of a public interest litigation.
The court also made the State environment impact authority and State wetland management authority parties in the case and issued notice to them. During the hearing on Tuesday, counsel Kartikeya Hari Gupta informed the court that hydrological studies had revealed that Sukhatal recharges 40 to 50 per cent of Naini lake. Contrary to suggestions made by IIT Roorkee, the State government is laying concrete on the lake surface which is a threat to both the lakes. He said that the government had not conducted an environmental survey of Sukhatal before commencing beautification.
Contending that IIT Roorkee's report too cannot be fully relied upon as the institute lacks speciality in environmental impact assessment, the counsel stated that the institute had made three recommendations for beautification. It had suggested a boundary wall around the lake to prevent encroachment but after the commissioner's inspection, the district development authority decided to lay concrete on the lake floor to ensure water throughout the year. Converting Sukhatal into a perennial water body will negatively affect the Naini lake whiel also causing environmental damage and raise disaster risk, said the counsel.
It should be mentioned that Nainital resident GP Sah and others had written to the High Court Chief Justice to elicit focus on various aspects including the detrimental effects of the construction works at Sukhatal. They had stated that such unscientific works are being undertaken at the main recharging source of the Naini lake. The cemented encroachments made earlier have not yet been removed from the site. They also stated that they had first approached the Nainital district magistrate and Kumaon commissioner but no action was taken in the matter. The matter will be taken up for hearing next on December 20.