Breaking News
HC dimisses petition seeking quashing of FIR, Gangster Act case against accused in Ankita Bhandari murder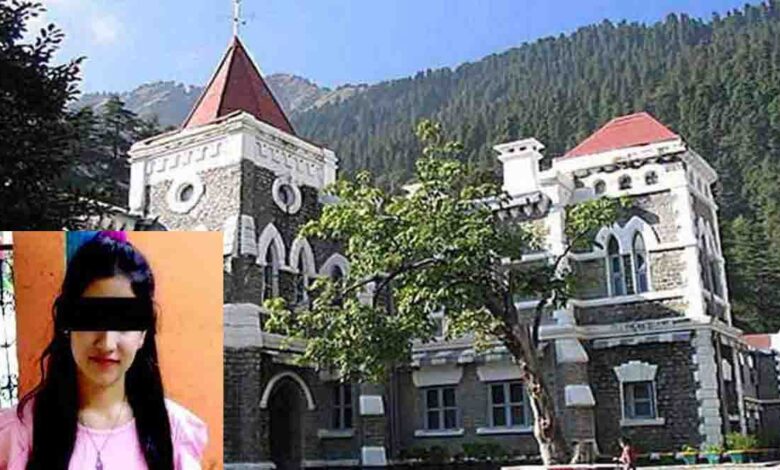 Sunday, 19 March 2023 | PNS | NAINITAL
The Uttarakhand High Court has dimissed the petition seeking quashing of FIR and Gangster Act cases against the three accused in the infamous Ankita Bhandari murder case.The single bench of justice Ravindra Maithani dimissed the petition seeking quashing of the FIR and Gangster Act cases against the main accused Pulkit Arya along with Ankit Gupta and Saurabh Bhaskar while hearing the petition on Saturday.
In the petition, Gupta and Bhaskar stated that they have no past criminal record and that they were employed as manager and assistant manager at Arya's resort to earn their livelihood. Their relation with Arya was than of an employer and employee so they should not be booked under the Gangster Act, contended Gupta and Bhaskar. Meanwhile, Arya stated that apart from this case, he was booked in two other cases which are very old and still pending. The first case was related to parking his vehicle in a no-parking zone when he was in the Akhil Bharatiya Vidyarthi Parishad. The second case pertains to his admission in a medical college which is still pending. The petitioners said that they were not part of any gang. The police first booked them in the Ankita Bhandari case and then booked them under the Gangster Act.
It will be recalled that the 19-year-old Ankita Bhandari worked as a receptionist at the Vanantara Resort of Pulkit Arya, the son of expelled BJP leader Vinod Arya in Yamkeshwar area of Pauri district. Her body was recovered from the Chilla canal in Rishikesh on September 24 last year almost six days after the resort owner first reported her missing. The case was initially transferred from the Revenue police to the regular police but the SIT was formed later to investigate the case. Ankita was allegedly being pressurised to provide "special service" to some VIP guests at the resort which she had refused. Along with Pulkit Arya, the resort manager Saurabh Bhaskar and Pulkit Gupta are also accused in the murder case. The accused had confessed to pushing her into the canal as per the police.