Sports
HC asks Govt about Khelo India policy to provide playgrounds for children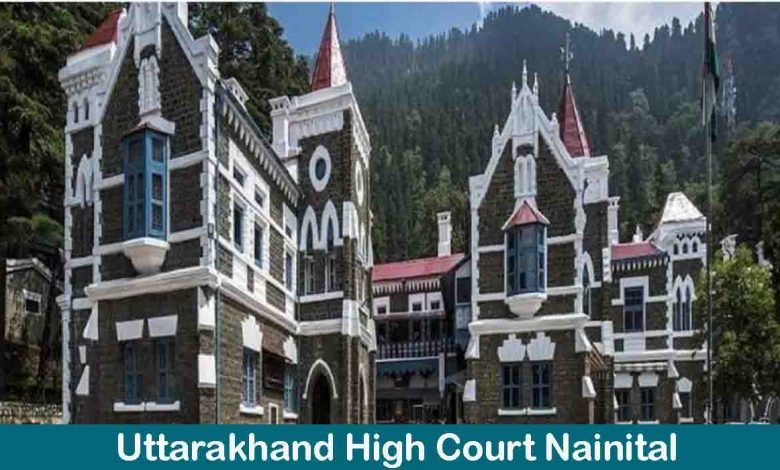 Tuesday, 19 September 2023 | PNS | NAINITAL
The Uttarakhand High Court has asked the government if there is any policy in Khelo India for making playgrounds to facilitate the physical development of children. The division bench of Chief Justice Vipin Sanghi and Justice Rakesh Thapliyal sought this detail while issuing notices to the Ministry of Sports of Youth Affairs, Uttarakhand Sports Department director and secretary along with the Urban Development secretary after making them party in a public interest litigation taken up after taking cognisance of the problems faced by children indulging in sports in streets and neighbourhoods. The court has sought replies within two weeks.
It will be recalled that children forced to play in the streets and in neighbourhoods had written a letter to the Uttarakhand Chief Justice. The children had written that there was no playground in their neighbourhood. They further stated that after school when they go out to play in the street the neighbourhood aunty or uncle hide their ball. The children are also scolded at times and told to desist from playing in the street. The children had sought in the letter that they should be provided a ground and necessary equipment for sports. They also shared their problem with cricketer Virat Kohli on social media. The cricketer had responded stating that the children should not be stopped from playing, adding that cricketers like Sachin Tendulkar, Vidrendra Sehwag and Saurav Ganguly had also started playing cricket in the street.
While hearing the matter, the Chief Justice stated that sports are important for the physical growth of children and that resources are needed for the same. Children nowadays are spending their time playing games on the mobile phone and computers which is affecting their physical, social and mental growth.