State
Harish Rawat organises Bhutta- Jalebi party in Cong office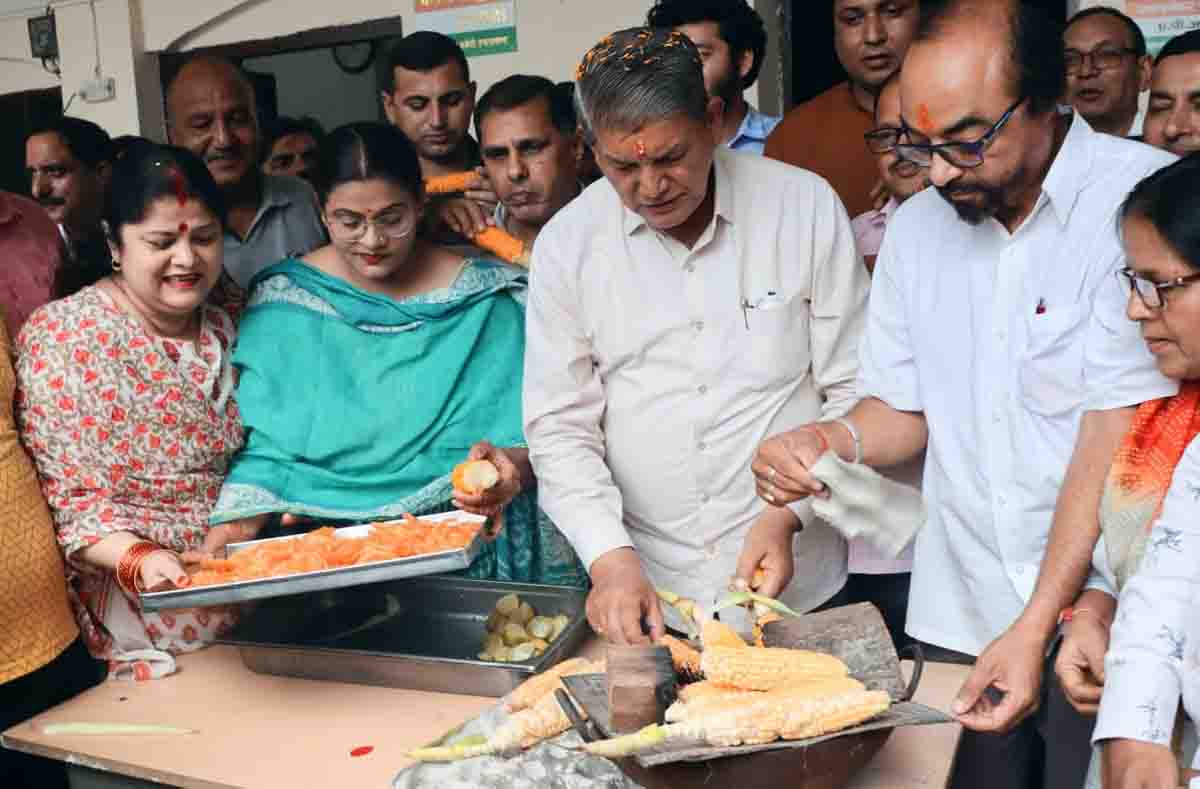 Tuesday, 02 August 2022 | PNS | Dehradun
Known for throwing parties promoting local food and fruits, former chief minister Harish Rawat organised a 'Bhutta- Jalebi' party at Rajiv Bhawan on Monday. Large number of party workers attended the party. True to his style, Rawat also gave a slogan ' Bhutta Khaenge – Congress ko Layenge ( Will eat Corn and bring Congress to power) to the party workers.
Speaking on the occasion, he said that the unemployment rate has broken all past records both in the centre and state. He expressed confidence that the proposed protest of Congress on price rise and unemployment would provide a new energy to the party workers. Rawat said that the spiralling prices have broken the back of the common man and the national leadership of the party has decided to launch a massive protest against this and misadministration of BJP. The former CM attacked the BJP government for using agencies such as ED for harassing the Congress.
Commenting on the new president of state BJP, Rawat said that though it is an internal matter of the BJP but the manner in which sweets were distributed on removal of Madan Kaushik is not pleasant and is not in a good taste. He added that the young Karan Mahara who is the President of Uttarakhand Congress would prove to be much better than the BJP president.