Others
Ghasyari Scheme extended in four more districts of U'khand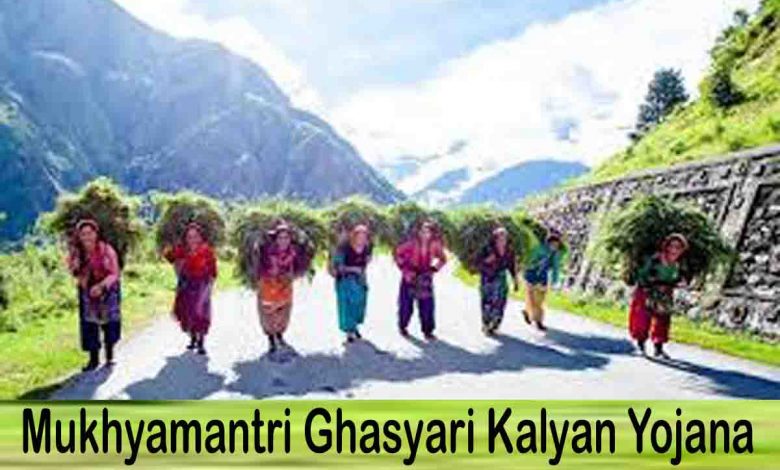 Saturday, 28 May 2022 | PNS | Dehradun
Enthused by the success of the Mukhyamantri Ghasyari Kalyan Yojana (MGKY), the Uttarakhand government has decided to extend it in four more districts of the state. The scheme would now become operational in eight districts of the state. On the orders of the minister the secretary cooperatives BVRC Purushottam has started working on the project. T
he MGKY was launched in October 2021 by the Union Home Minister Amit Shah. In the first phase the scheme was introduced in the districts of Pauri, Rudraprayag, Almora and Champawat. The scheme would now be extended to the districts of Tehri, Chamoli, Bageshwar and Nainital districts.
Rawat said that the scheme would reduce the workload on about three lakh women in the mountainous areas of the state. Under the scheme the women get packed silage ( green fodder) and complete mixed animal feed (TMR). He said that the scheme would also help in promoting the farming of maize in the state.
Rawat pointed out that the rural women in mountainous areas spend about eight to ten hours of their daily time collecting firewood and fodder for animals.
"We are providing nutritious fodder for the cattle under MGKY which would save the time the womenfolk used to spend in collecting fodder for the cattle and improve their overall health. It would also save them from attacks by wild animals and other accidents. They can now spend the time saved in increasing their family income and proper upbringing of their children,'' he said.
The minister added that two thousand acre of land in the state would be brought under cultivation of maize. He said that since the maize crop is ready in only 90 to 120 days the farmers can earn more benefit by growing oilseeds, vegetables and peas in their land.
Rawat claimed that the balanced diet of Silage and TMR increases the milk yield by 15 to 20 per cent and fat content by one to one and half per cent.