Top Stories
GDMC hostel inmates afflicted with hepatitis A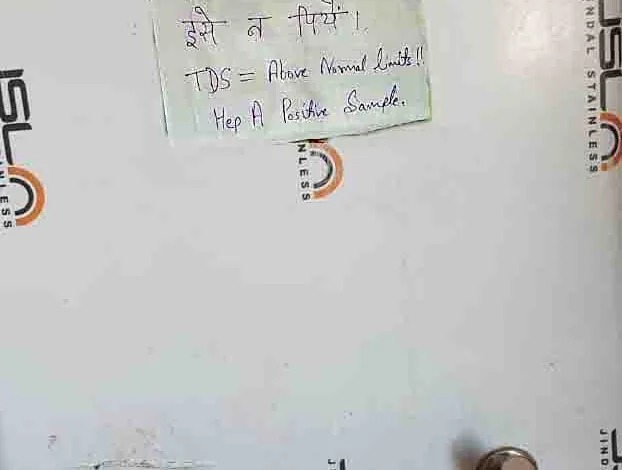 Students blame infected & poor quality RO water for disease; authorities refute allegations
Saturday, 27 MAY 2023 | GAJENDRA SINGH NEGI | DEHRADUN
The reporting of hepatitis A in some students residing in the hostel of Government Doon Medical College (GDMC) here has created panic among the students and their parents. It is learnt that the medical report of three indisposed students has confirmed the presence of hepatitis A in their samples. Apart from them about a dozen other students residing in the hostel are said to be indisposed. The increased incidence of the water borne disease has made the students and their parents angry and they are blaming the hostel authorities for the lack of sanitation and cleanliness. They also allege that the RO plant and the water cooler in the hostel have not been serviced for a long time. It is also alleged that the overhead water tank in the hostel connected to the drinking water dispensers of RO and water cooler too has not been cleaned for a long time due to which the students are falling ill. The hostel inmates further claim that water samples taken from one of the water coolers showed presence of hepatitis and the Total Dissolved Solids (TDS) content too was found to be very high. They claim that despite their complaint no action has yet been taken by the authorities to clean the tank and service the ROs. Interestingly the agitated students have pasted a warning on one of the water coolers that no one should drink water from it as TDS is very high and the water is also contaminated with hepatitis A. Worried over the quality of the water, many students are forced to purchase bottled water from outside.
When contacted the chief warden of the hostel, Dr Ashok Kumar denied the allegations of the students. He claimed that the students who are suffering from hepatitis A got the infection from outside. "These students are eating outside food due to which they got infected with the virus. We are regularly servicing the RO and water coolers,'' he said. The warden claimed that the overhead water tank is cleaned once in a year and it was serviced last year.
The principal of the GDMC, Dr Ashutosh Sayana told The Pioneer that the students have been asked to exercise caution and avoid eating outside. He said that infection of hepatitis is common in this season. The principal also claimed that the RO machines are serviced from time to time and their water is safe for drinking.