State
Former PCC president joins BJP, to contest from Tehri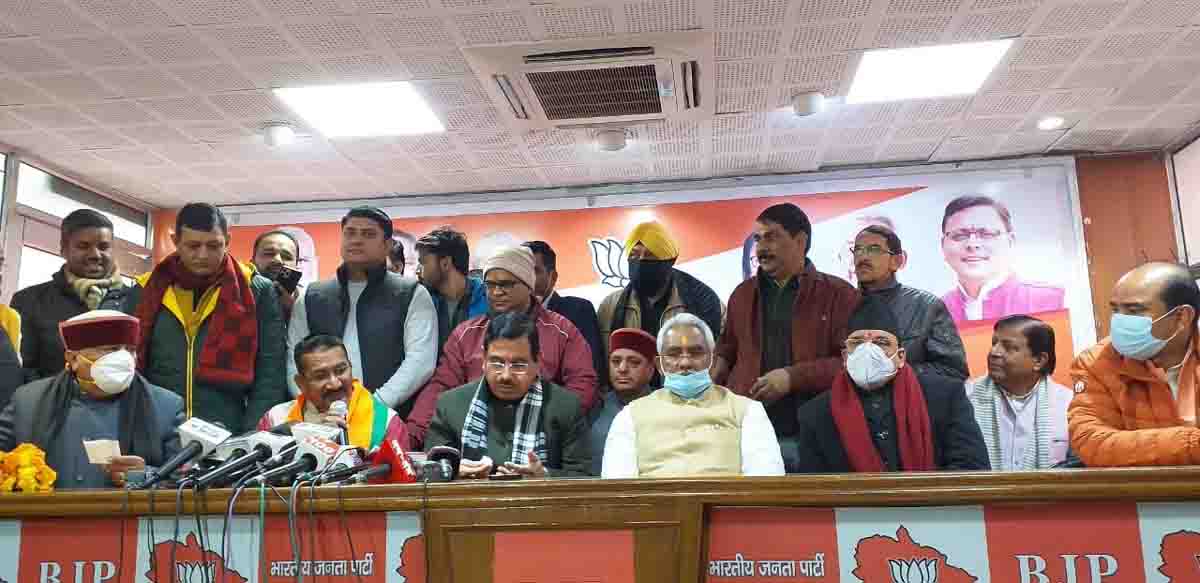 Friday, 28 January 2022 | PNS | Dehradun/New Tehri
Soon after being expelled from the Congress, the former Pradesh Congress Committee president Kishore Upadhyaya joined the Bharatiya Janata Party here on Thursday. He joined the party in the presence of union minister and BJP state election in-charge Pralhad Joshi, BJP state president Madan Kaushik and union minister of state Ajay Bhatt among other party leaders. The BJP is set to field him from the Tehri Assembly constituency.
Speaking on the occasion, Upadhyaya said that there is no difference between what the BJP says and does. "I have full faith that in the coming days, we will see Uttarakhand as one of the leading states of India under Prime Minister Narendra Modi's leadership. The aim of public life is to facilitate Uttarakhand reaching its pinnacle," he said. Upadhyaya further said that he will also take forward the issues related to land and forests.
Welcoming him to the party, Joshi said that it was good to note that Upadhyaya had joined the BJP after being impressed by the works of the Rashtriya Swayamsevak Sangh. Speaking on the occasion, Kaushik said that Upadhyaya had become a party of the BJP family on being inspired by the BJP's ideology and development works done by PM Modi. In the past four years, he had praised the party and PM Modi for the policies at various platforms on different occasions. He will make an effort to give new impetus to development works, added the BJP state president.
After joining the BJP, Upadhyaya visited Tehri, from where he was elected to the Assembly in the 2002 and 2007 elections. On his arrival, the former MLA was welcomed by the people in Chamba and New Tehri. In Chamba, Upadhyaya paid floral tributes at the memorials of Gabbar Singh and Shri Dev Suman.