Top Stories
First time voters want parties to prioritise environment, sports & entrepreneurship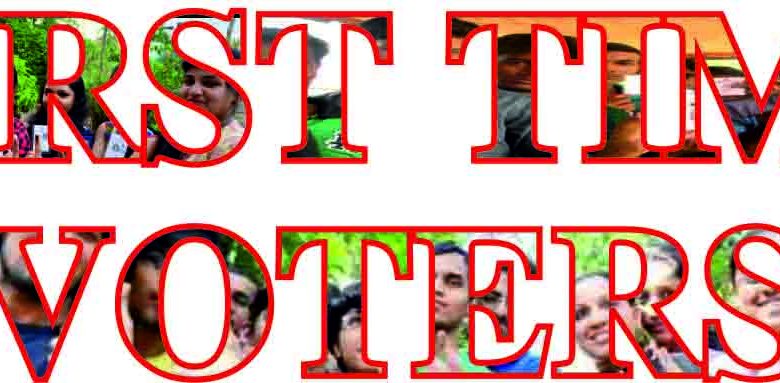 Tuesday, 25 January 2022 | Purnima Bisht | Dehradun
The first time voters of Uttarakhand state that rather than making the usual promises during every election, the political parties must focus on other important factors this time like sanitation, sustainable development and promoting entrepreneurship. This assembly election will be very special in many ways for first time voters. These voters would be the first generation that was born after Uttarakhand was carved out of Uttar Pradesh. About 5.37 lakh new voters have registered in the past five years in the state that comprises 3,11,106 female voters and 2,25,969 male voters.
Filled with excitement to exercise their right to choose their representatives for the first time, the voters of urban areas have many and varied expectations while the voters of mountainous areas have quite specific and common expectations from the political party which will eventually form the government. According to 18-year-old Abhishek Gusain from Dehradun, he wants the political parties to work on increasing sports facilities after winning the election. He said that the leaders here just appreciate after winning competitions but do nothing to provide support to a sportsman. "Political parties now must rise above that roti, kapda aur makaan issue. I am not saying these are irrelevant but they should learn to balance the varied requirements of different sections and age-groups," he said. Mohit Sharma, a 21-year-old from Haridwar said that the parties should also talk about sustainable development in the cities rather than incessantly cutting trees and paving concrete roads. He said, "I think our politicians do not talk much on subjects like sustainable development, basic civic duties and saving the environment because most of them have been indulging in politics for so long that they do not come out of their bubble which can make them realise these current issues. I would expect the new government to focus on these issues too." Twenty-year-old Pushpa Bisht from Tehri said that she wants the parties to focus more on education, especially in the primary education sector, provide well paying jobs and better health facilities in the remote areas. She said, "I could not complete my school education because all family members including my siblings and I had to work every day. The situation is certainly better now than my childhood days but many girls still have to stay home to help their parents in mountainous areas. Many parents send their sons to school at the age of eight or nine years if they could not join before due to certain reasons but girls are not sent for studies after a certain age. My parents married me off when I was 18 and my brother, who is 18 now, is studying in high school." The voters of rural areas said that the parties should also focus on providing internet facilities to the villages as internet access is the key to education and many other opportunities in today's world.
Many young voters also opined that political party is a more important factor during elections while others stressed that the candidates are more significant for public welfare. "If your MLA is corrupt and does not want to work for the public's welfare, what will his party do? People should really stop blindly following political parties and must analyse their candidates," stated 20-year-old undergraduate student Piyusha Chanchal.