Breaking News
Ex- CM's statement reeks of appeasement, insults Hindu culture: BJP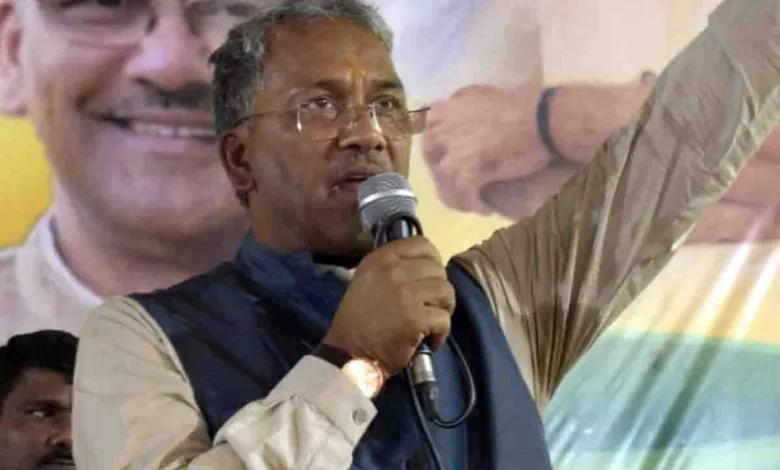 Friday, 09 June 2023 | PNS | DEHRADUN
The Bharatiya Janata Party has strongly objected to former chief minister and senior Congress leader Harish Rawat stating "Hey Musalmanay Namah". The BJP has stated that in following his party's policy of appeasement, Rawat has insulted Sanatan Dharma and the beliefs of its followers.
Talking to media persons, the BJP State media in-charge Manveer Singh Chauhan said that the former CM will not be able to distort religious verses of Islam and other religions in a similar manner because he has been insulting Sanatan Dharma conveniently and without hesitation. The State government headed by chief minister Pushkar Singh Dhami is working to implement strict laws to maintain the cultural, religious and spiritual identity along with the demography of the State. However, those who support land and love Jihad from behind the curtain are unable to digest this. Statements like 'Hey Musalmanay Namah' make it clear that Harish Rawat and the Congress are among such supporters. "Distorting sacred Hindu mantras just to criticise the BJP is not justified. Rawat's statement clearly shows that the Sanatan culture has been insulted to appease a particular community. Such thoughts of Congress leaders who are Hindu by convenience clearly show how much respect they have for Sanatan culture and its sacred mantras," said Chauhan.
Chauhan further said that those who promise to establish a Muslim university behind closed doors take pride in denigrating Sanatan culture from public platforms. It would be better if all political parties support the efforts of the State government to maintain the authentic form of Uttarakhand. The people of the State will not tolerate the open humiliation of Sanatan culture, stressed the BJP State media in-charge.