State
Ensure effective crowd control & proper arrangements for Yatra- Sandhu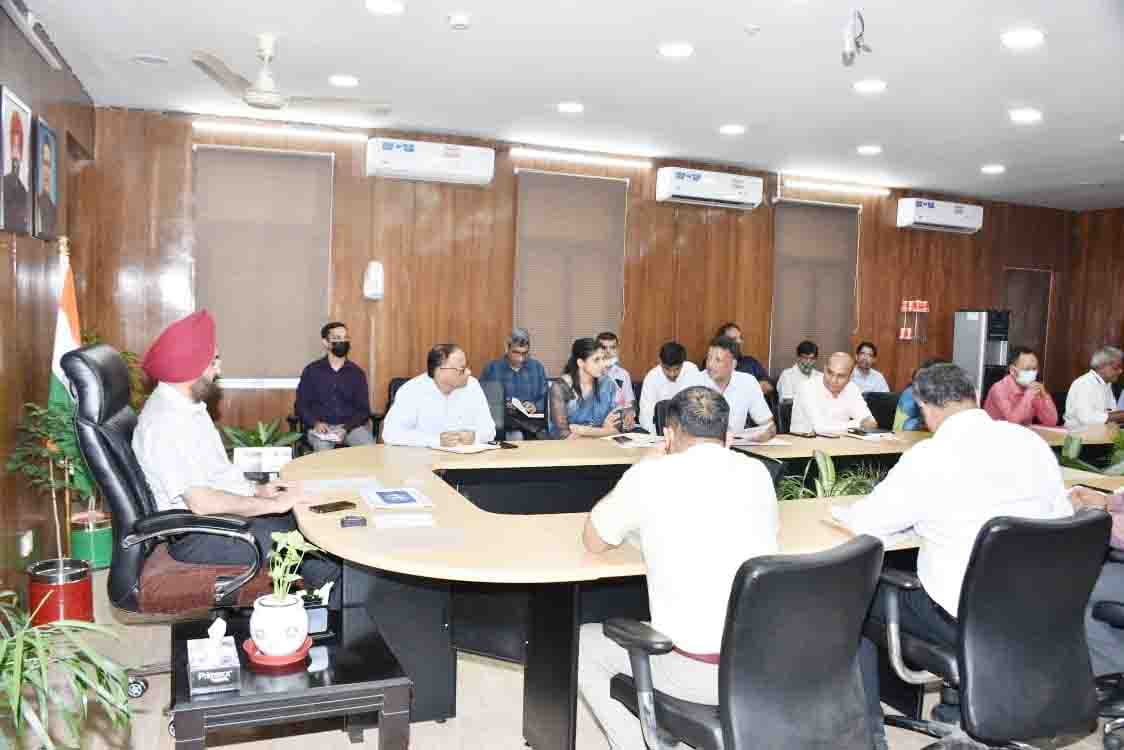 Thursday, 26 May 2022 | PNS | Dehradun
For effective crowd control the pilgrims should be made to halt at various locations by the police and administration. Physical barriers should also be set up as and where required, said chief secretary Sukhbir Singh Sandhu. He issued these instructions while chairing a meeting with officials regarding the Char Dham Yatra.
Sandhu directed officials to ensure that all necessary arrangements are in place for systematic facilitation of the pilgrimage. He directed the district magistrates of the districts where the Char Dham shrines are located that pilgrims beyond the carrying capacity should not be allowed to go ahead. The district magistrates were also directed to make local plans at their level to ensure all necessary arrangements. Plans should also be prepared for communication and information so that pilgrims can be stopped in a systematic manner at lower stops when the carrying capacity has been reached at the Char Dham complexes. Sandhu further said that sheds and other arrangements should also be made to protect the pilgrims from rain and snowfall. While focusing on improvement of sanitation, he directed effective garbage disposal and its consistent monitoring. Third party monitoring or a separate source of information should be arranged to ascertain if the executing agencies are effectively discharging their responsibilities for garbage disposal, electricity, water and other arrangements.
It is worth mentioning here that about 9,69,610 pilgrims had visited the Char Dham shrines till the night of May 24. With the pilgrimage being held properly after a gap of two years when it has hampered by the Covid-19 pandemic, a record number of pilgrims are arriving for the Yatra. While the large numbers have exacerbated some issues including garbage disposal, the recent spell of rain and snowfall in the higher reaches has also caused health issues among the pilgrims.