Others
Effort aims to complete 75 crore Surya Namaskar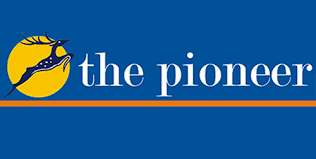 Sunday, 05 December 2021 | PNS | Dehradun
As part of the celebration of India's 75th year of independence, Swami Ramdev, Madhya Pradesh chief minister Shivraj Singh Chouhan and Acharya Balkrishna jointly launched a world record attempt at 75 crore Surya Namaskar in Patanjali Yogpeeth in Haridwar. Thousands of students participated enthusiastically in the initiative. Chouhan and performed Surya Namaskar with Ramdev and Balkrishna on the occasion. Speaking about the benefits of Yoga, Chouhan said that as part of Yogic exercises Surya Namaskar is already being practiced in Madhya Pradesh.
It is pertinent to mention that Geeta Parivar, Kreeda Bharti, Patanjali Yogpeeth, Heartfulness institute and National Yogasan Sports Federation have together decided to conduct 75 crore Surya Namaskar as part of Azadi Ka Amrit Mahotsav. The AYUSH and Sports ministries have also expressed interest in becoming involved in this attempt. Attempts are being made to connect Education ministry, Culture ministry and Defence ministry in this effort.
Speaking on the occasion, Ramdev exhorted all organisations to become a part of this initiative. He said that various problems of the world can be resolved with work done with the feeling of oneness. Yoga and spiritualism can play a major role in resolving the problems being faced by the world, he said. Those interested in becoming involved can visit www.75suryanamaskar.com.