State
EC to bring disabled to polling booths in palanquins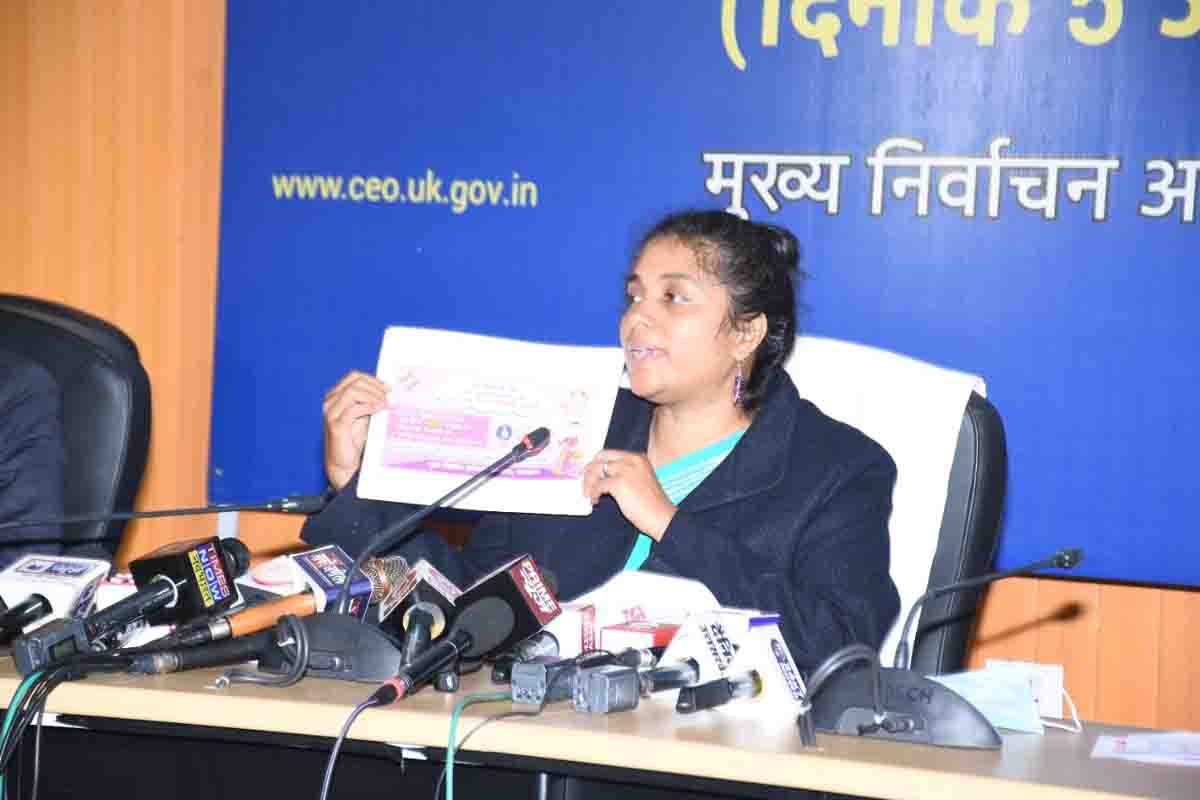 3,60,686 new voters were added in the electoral rolls of Uttarakhand. Total electorate now at 81,43,922
Thursday, 06 January 2022 | PNS | Dehradun
In a humanitarian gesture the election commission would send palanquins (Dolis) to transport the persons with disabilities to the polling stations in the upcoming assembly elections. The chief electoral officer (CEO) of Uttarakhand Sowjanaya said that Assured Minimum Facilities (AMF) such as ramp, light, help desk, proper signage, drinking water and shed would be provided in all the polling booths.
She informed that an extensive drive to find new voters in the family registers ( Parivar registers) was undertaken and the Booth Level Officers (BLO) were provided this data of the prospective voters.
Releasing the integrated draft electoral roll on Wednesday, the Chief Electoral Officer (CEO) of Uttarakhand Sowjanya said that 3,60,686 new voters were added in the rolls. The state now has 81,43,922 voters.
As per the rolls, Dehradun district has 14,81,874 voters, Haridwar 14,17,026, Udham Singh Nagar 12,99,939 Uttarkashi 2,35,427, Chamoli 2,98,715, Rudraprayag 1,92,724, Tehri 5,29,865, Pauri 5,77,117, Pithoragarh 3,81,581, Bageshwar 2,16,765, Almora 5,38,826, Champawat 2,03,151 and Nainital 7,12,912 voters. The CEO Uttarakhand said that there are 93,964 service voters in the state out of which 91,396 are male and 2568 female voters.
Pauri district has maximum number of service voters (16,170) followed by Pithoragarh (14,591). Chamoli has 10,396, Dehradun 9,805, Almora 7,218 and Tehri 5,791 service voters. Sowjanya said that the number of polling booths in the state has now increased to 11,647 now. She said that 500 new booths were added after the norm of minimum number of voters was reduced from 1500 to 1200 as that the Covid-19 guidelines are followed. She said that the process of addition and deletion of names in the electoral roll would continue till the last date of filing of nomination papers.