State
Due to heavy snowfall, Kedarnath yatra fully stopped,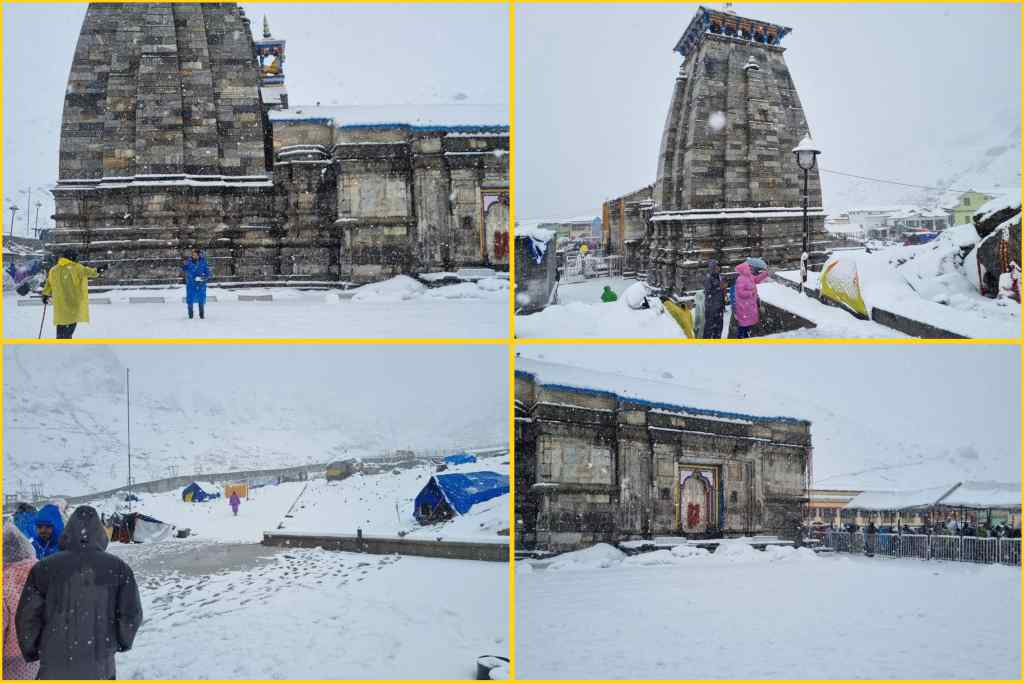 Other 3 yatras continue
Wednesday, 03 May 2023 | PNS | DEHRADUN
The Kedarnath yatra has been suspended due to the heavy snowfall and rain. However, the pilgrimages to Badrinath, Gangotri and Yamunotri are continuing. IMD has issued weather alert till May 3. In view of the heavy snowfall and rain in Kedarnath, the yatra to this shrine has been completely stopped. The officials said that the Kedarnath yatra would resume only after the weather clears. Police said that the pilgrims would not be allowed to move beyond Sonprayag and Gourikund. The State DGP Ahsok Kumar who is now in Kedarnath said that safe accommodation would be arranged for the pilgrims who will head towards the shrine from Srinagar and Rishikesh. He requested the pilgrims to cooperate with police so that they do not face any trouble. He also asked them not to ascend the hills in Kedarnath in such weather. He said that the pilgrims to Badrinath, Gangotri and Yamunotri should be alert too
It has been raining continuously in Uttarkashi and Chamoli districts. However, the yatra to Gangotri and Yamunotri have been going on undisturbed. The Uttarkashi district administration, has, however, alerted the pilgrims about heavy rains. The district disaster management officer Devendra Patwal said that though the weather is inclement the people cannot be stopped from their pilgrimage.