Others
DRUCC member inspects Dehradun railway station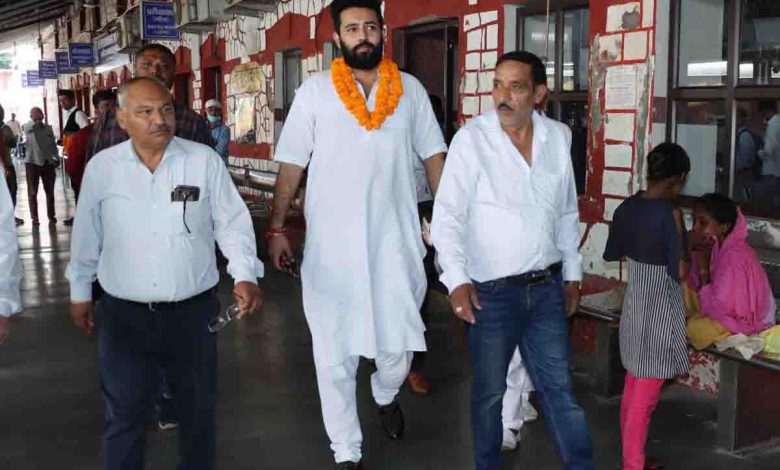 Tuesday, 20 September 2022 | PNS | DEHRADUN
The member of Divisional Railway Users Consultative Committee (DRUCC) of Indian Railway Services Shashank Malik conducted an inspection of the Dehradun
railway station on Monday. He inspected the railway premises and instructed the officials concerned to keep the premises clean day and night. He also checked drinking water, toilets and benches for passengers, and waiting rooms among others being used by the passengers on a daily basis. Besides this, he also checked the footage of CCTV cameras installed across the railway station and directed the officials concerned to repair or change the damaged cameras at the earliest.
He said that railways is an integral part of the country and cleanliness in its premises will play an important role in making Prime Minister Narendra Modi's Swachchh Bharat campaign a big success.
Malik also met the passengers in the station and enquired about the facilities being provided there and the problems they generally have to face in the station or during their train journey. He also asked the passengers for feedback and suggestions to improve the facility of the Railways. The DRUCC member said that he would talk to the senior officials in the Railway Ministry regarding the valuable feedback given by the passengers during the inspection.