Culture
Dress code imposed on devotees in Haridwar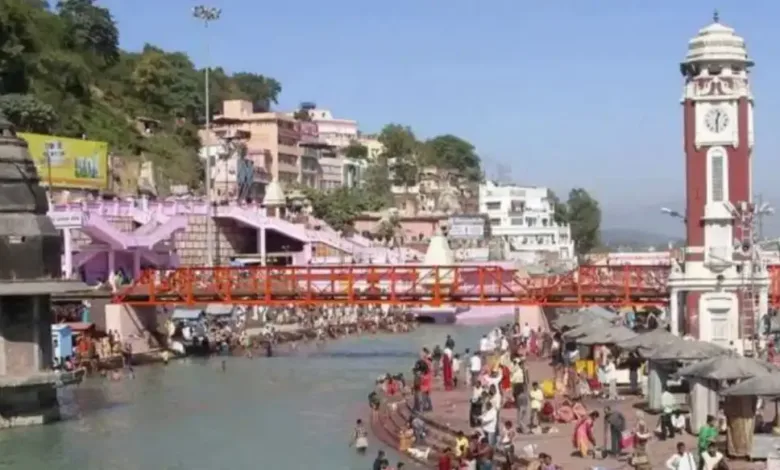 Friday, 09 June 2023 | PNS | DEHRADUN
In breaking news from Uttarakhand, no devotee clothed in revealing or indecent dress will be allowed to enter the temples in Haridwar in compliance with the dress code imposed by the All India Akhara Parishad. The devotees have been appealed to wear dresses that cover 80 per cent of their bodies. Defending the fiat on the dress code, the AIAP president Ravindra Puri said that the devotees must come to the temples wearing dignified dresses. "If not, the revered shrines would be reduced to picnic spots. Besides, the Indian culture does not approve of one revealing body," he added.
Further, preparations are on to stop devotees from reaching Har Ki Paudi with shoes on. To facilitate this move, show stalls will be set up at some places. The district administration has assured help in this matter. Also, it has been decided that plastic carpet would be laid down on the Har Ki Paudi area to help the devotees save themselves from summer heat and winter coldness.
Presently, the devotees are not allowed to reach Brahma Kund with shoes on, but they are free to move around other places in Har Ki Paudi with shoes on.