Crime
Doon police nab teenager bike thieves from Uttarkashi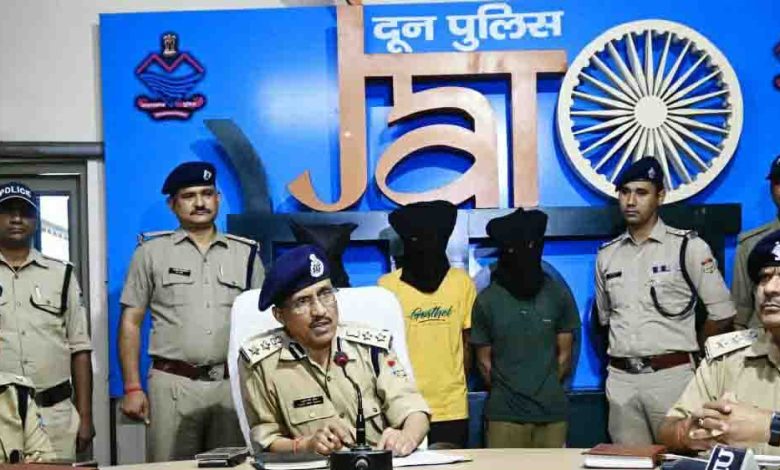 Tuesday 27 September 2022 | PNS | DEHRADUN
The Dehradun police arrested three teenagers from Uttarkashi for stealing bikes from different areas of the Dehradun district. The three accused named Somesh Kumar (18), Paramveer (18), and Ayush (19) belong to Baun village of Dunda Tehsil in Uttarkashi and have claimed to be bike enthusiasts because of which they used to steal different kinds of bikes to ride, as per the police.
The Dehradun senior superintendent of police (SSP) Daleep Singh Kunwar said in a Press conference here on Monday that two separate complaints were filed in Raipur police station in August regarding the theft of bikes from their homes. The police got the third complaint on September 20 of bike theft in the same block. The SSP informed that two teams were constituted to investigate the matter that checked 70 CCTV footage of the area, started the verification process of stolen bikes, and activated the network of informers. The CCTV footage revealed that the three accused went to Uttarkashi via Suwakholi, Mussoorie. The police team went to Uttarkashi and gathered clues against the three accused and finally nabbed them near an under-construction college at Bandarkot trisection in Uttarkashi. The SSP informed that the police recovered two bikes in possession of the accused in Uttarkashi while six were recovered from a forest near Balawala area in Dehradun after they confessed to their crime. 
The accused Ayush stated during the investigation that he used to work in the restaurant of one of the complainant Praveen Purohit who owned an Enfield Bullet. Ayush left the job two months ago but stole the bike along with his accomplices on September 20. They were trying to sell the bikes but it was getting difficult for them due to a lack of proper documents of vehicles. The police said that four cases-three in the Raipur area and one in Mussoorie are registered against the accused for bike theft. The SSP has also issued orders to take action against the three culprits under the Gangster Act. He has also declared a reward of Rs 5,000 for the police team involved in the case.