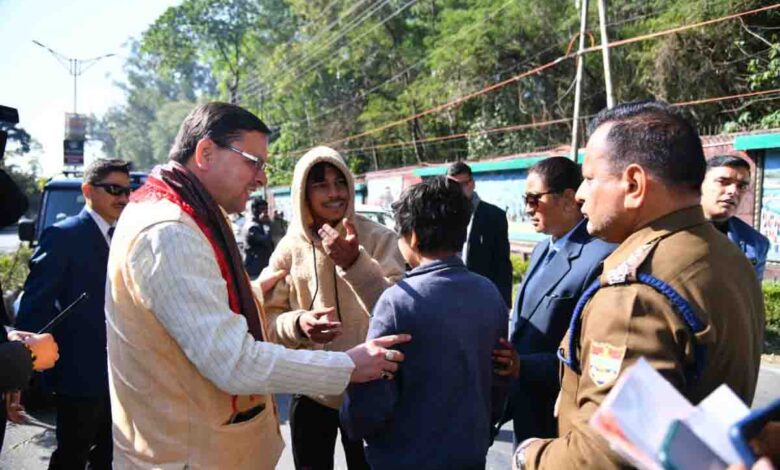 Friday, 18 November 2022 | PNS | DEHRADUN
In a humanitarian gesture, the chief minister Pushkar Singh Dhami directed his motorcade to stop to help two youths who had met with an accident.
The fleet of the CM was returning from the Wadia Institute of Himalayan Geology when a two wheeler skidded off the road near ONGC Chowk on Thursday. Dhami went to the youngsters who had suffered minor injuries in the accident.
He interacted with them and directed the police personnel to ensure that necessary treatment is given to the injured duo. Dhami also appealed to the people to compulsorily wear helmets while driving two wheelers.