Others
Dhami pays obeisance at Darbar Sahib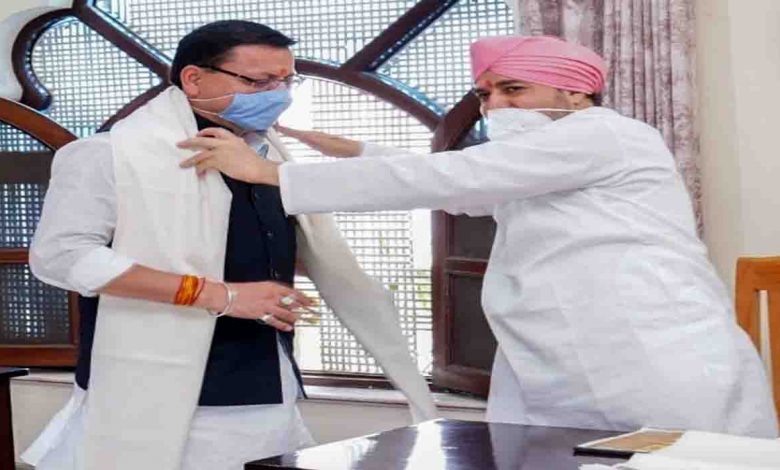 Tuesday, 31 August 2021 | PNS | Dehradun
The chief minister Puskhar Singh Dhami visited Darbar Sahib here on Monday and met Mahant Devendra Dass. He also paid obeisance at the Darbar Sahib.
In the meeting with the Mahant Devendra Dass the issues related to the development of the state were discussed. The CM praised the outstanding selfless service by the doctors and staff of Shri Mahant Indiresh Hospital during Covid-19 crisis. He said that the hospital is a strong partner of the Uttarakhand government in the health sector.
Mahant Devendra Dass gifted a plant of Rudraksh and a memento of Shri Darbar Sahib to the chief Minister. Dehradun Mayor Sunil Uniyal Gama, Rajpur MLA Khanjan Das, Raipur MLA Umesh Sharma Kau and others were present on the occasion.