Spirituality
Devotee from Maharashtra walks towards Kedarnath wearing spiked khadau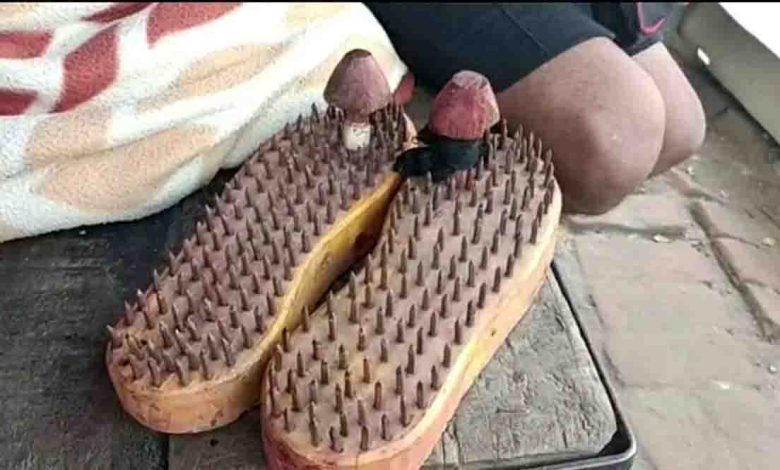 Monday, 08 August 2022 | PNS | Haridwar
Even though the Shivaratri of the month of Shrawan is over, the Kanwad Yatra has not ended yet. About four crore Kanwadiyas have already visited Haridwar and many continue to arrive here these days too unlike in the past.
Apart from the usual Kanwadiyas, some devotees of lord Shiva are eliciting attention for the means they are using to carry out their devotional activity. One such pilgrim is Nitesh Kamble from Maharashtra. He is wearing khadau (wooden footwear) with spikes on the insoles. He is wearing this footwear while walking from Haridwar to Kedarnath. He says that he has been wearing the spiked khadau for about eight months now. He said that his sole purpose in undertaking this Kanwad Yatra is to worship lord Shiva.
Kamble further said that he has decided to abstain from food and survive only on juice and water while walking to Kedarnath. He said that he is wearing the spiked khadau as a form of penance. Stating that he has been worshipping lord Shiva since his childhood, the devotee said that he had also walked to the Mahakal shrine in Ujjain in the past.