State
Designated as One-day CM Shristi reviews development projects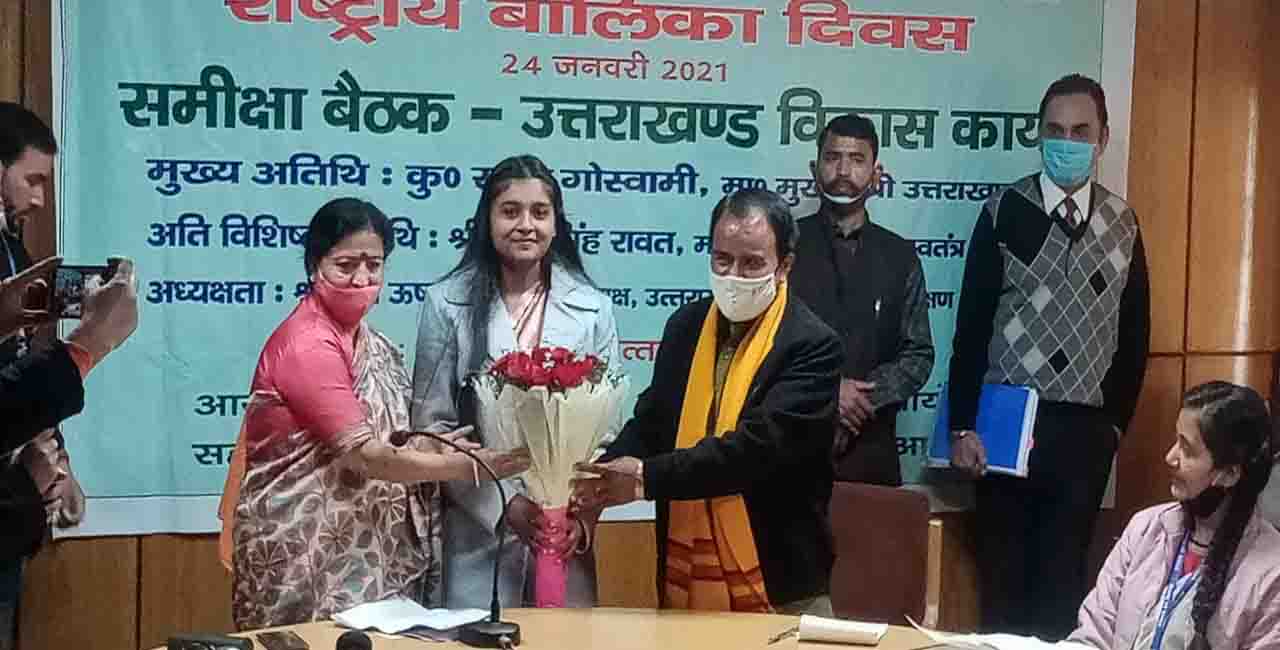 Designated as a one-day chief minister of Uttarakhand on the occasion of National Girl Child Day, Haridwar-based teenage girl Shristi Goswami chaired Bal Vidhan Sabha on Sunday and reviewed various ongoing development projects and schemes in the State.
Congratulating Shrishti on the occasion, the chief minister Trivendra Singh Rawat said that such initiatives encourage and empower a girl child and inspire the future generation to be dutiful towards their society. In the review meeting, other child ministers including child opposition leaders were also present besides Goswami. Further, 13 departments including Women Empowerment & Child Development (WECD), Public Works Department (PWD), police department, Education department and irrigation department presented their reports before the designated CM. While the irrigation department presented the report on ongoing development projects and schemes like Suryadhar Lake project, police department presented their reports on steps taken by the department on various issues like drug abuse, child trafficking, operation Satya and Operation Smile.
The WECD also presented the report on initiatives taken by the department for the welfare of women, children and destitute people. Moreover, various ministers and officials including SCPCR chief Usha Negi and Minister Dhan Singh Rawat were also present in the meeting. Talking about Bal Vidhan Sabha, Negi said that such opportunities give children confidence and provide them with information and experience that they always remember. Meanwhile, the one day designated CM Shristi Goswami also provided her inputs on various issues like girl-child safety, domestic violence against women and drug abuse. She also thanked CM Trivendra Singh Rawat and Usha Negi for providing her with the opportunity to be a one-day CM of Uttarakhand as a step to empower girl-child in State.
Monday, 25 January 2021 | PNS | Dehradun