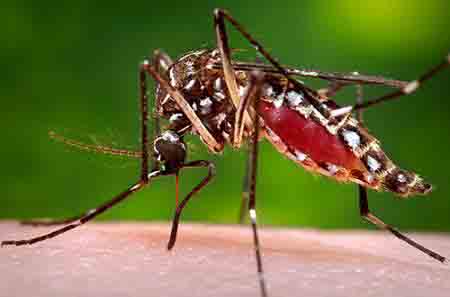 Minister directs administration, linear departments to work in sync to curb spread of disease 
Saturday, 23 SEPTEMBER 2023 | PNS | DEHRADUN
The cases of dengue in the State are continuing to increase at an alarming rate. On Friday the Health department reported 96 new cases of the disease from different parts of the State which increased the cumulative cases of the disease to 2,049 in this season. The State now has 410 active cases of the disease.
A total of 1,625 patients have recovered from the disease so far. The authorities reported 42 new cases of the disease from Pauri, 18 from Dehradun, 16 from Nainital, seven from Tehri, six from Haridwar, four from Champawat, two from Udham Singh Nagar and one from Chamoli district on Friday. The department has so far reported the death of 14 patients from the disease.
Amid increasing cases of the disease, the Health minister Dhan Singh Rawat took a meeting with the officers of the health department and chief medical officers (CMO) at his residence on Friday. In the meeting the minister directed the district administration, health department and linear departments to work in coordination to prevent the spread of dengue in the State. He said that 1,652 patients out of 2,049 patients of the disease have recovered. The recovery percentage of the disease is 81. The minister said that the officers of all the departments should continue to work in a coordinated manner to tackle the disease for the next one and half months. He said that the public awareness campaign against the disease should continue so that the general public becomes alert on the disease. Rawat said that more than one lakh people have registered on the e- rakt portal for voluntary blood donation. He claimed that there is no shortage of blood and platelets in the blood banks of the State.
Dengue is a viral infection spread by the mosquito Aedes Aezypti popularly known as Tiger Mosquito. The symptoms of the disease are persistent high fever, rashes, headache and pain in the joints.