Sports
Dehradun Half Marathon sees enthusiastic participation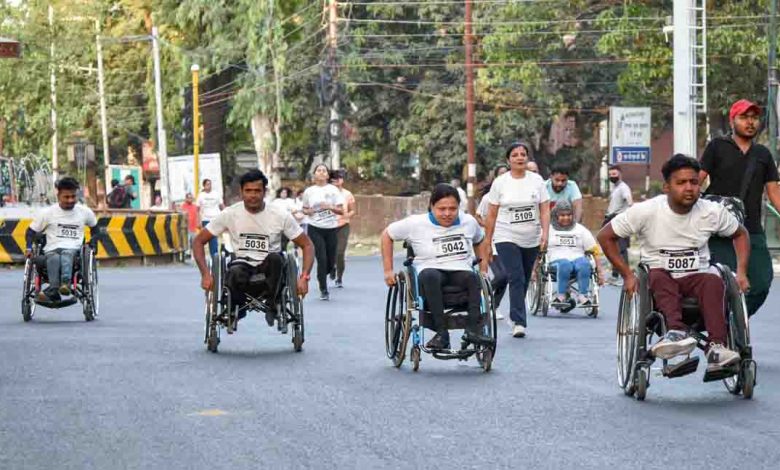 Monday, 25 April 2022 | PNS | Dehradun
A number of citizens in various categories participated in the ninth World Earth Day Dehradun Half Marathon organised by Thrill Zone and flagged off by the State's Director-General of Police Ashok Kumar on Sunday.
The participants competed in comprised 21 kilometres, 10 kilometres and five kilometres run as part of the half marathon. Congratulating the winners, organiser PC Kushwaha said, "We were surprised to see such enthusiastic participation in the Dehradun half marathon held after a gap of about two years due to Covid-19." He further informed that more than 15 para athletes and visually impaired runners also took part in the half marathon.
Pacific Group executive director Abhishek Bansal said that the motive behind hosting the half marathon was to commemorate World Earth Day 2022, thus taking a pledge towards bringing back the lost glory of this city. The programme concluded with the tree plantation drive wherein saplings were planted within the premises of Pacific Mall.