Culture
DDLF hosts poetry evening 'Khayalkari'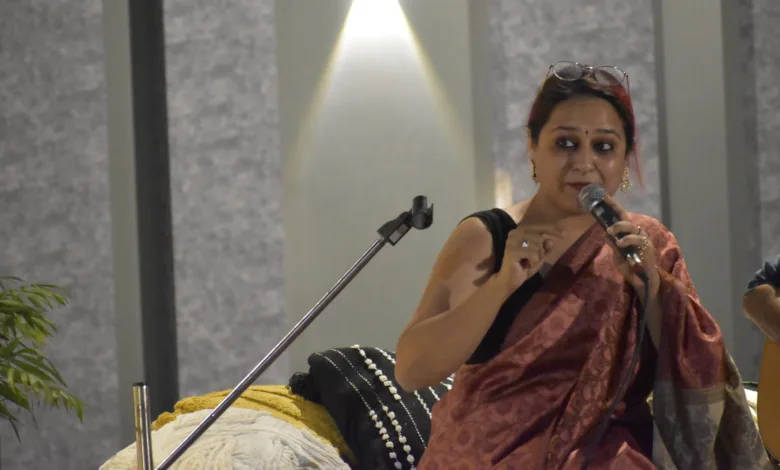 Monday, 25 SEPTEMBER 2023 | PNS | DEHRADUN
In latest news from Dehradun, the Dehradun Literature Festival, renowned for its celebration of literature and arts, celebrated an evening of poetry at MJ Residency. Titled 'Khayalkari – Baithak with Saumya', this poetry event commenced with a poetry rendition by lawyer and poet Atul Pundir. He recited from his own compositions focused on heartbreaks and human desires.
The event's host and featured poetess, Saumya Kulshreshtha recited the poetry of several poets from all around the world. She was accompanied by musician Harish Budhwani on guitar. She commenced her session with the recitals of the renowned poetess Amrita Pritam and spoke about Amrita's autobiography titled Raseedi Ticket. She also recited poems by numerous other poets, including Jaun Elia, Ahmad Faraz, Hussain Baruhi, Munir Niazi and Saghar Khayyami among others.  
The founder and director of the Dehradun Literature Festival Samraant Virmani said that the essence of literature is not confined to books alone and it is the living, breathing words that captivate hearts.


The Dehradun Literature Festival is an annual cultural extravaganza that celebrates the diverse world of literature, art and ideas and provides a platform for renowned authors, poets, artists and intellectuals to engage with a passionate audience, fostering a love for literature and the arts in the heart of Dehradun.