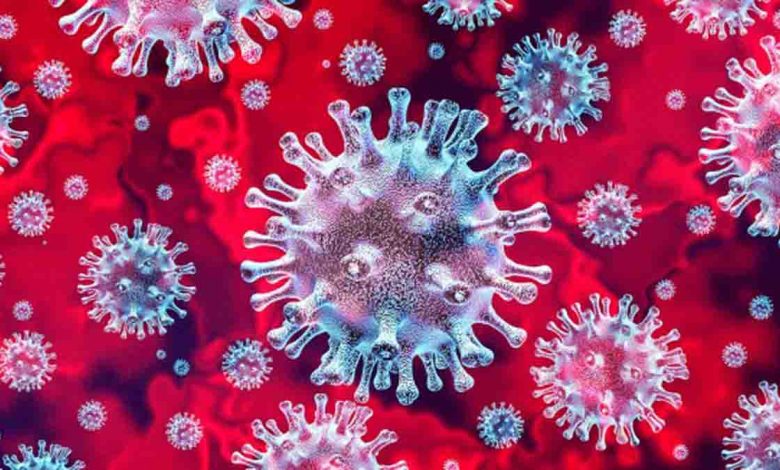 Sunday, 11 April 2021 | PNS | New Delhi
Maha plans severe curbs; UP, Delhi, TN, Karnataka hit newer peaks
For the first time on Saturday, India recorded more than 1.5 lakh Covid-19 cases as the pandemic marched unchecked across the country. While Maharashtra seemed to stabilise in the range of below 60,000 Covid-19 cases per day, several other States, particularly Uttar Pradesh, Chhattisgarh, Karnataka, Tamil Nadu, Delhi are recording newer peaks every day.
India on Saturday logged 1,52,397 cases with Maharashtra registering 55,000 plus cases and 309 deaths, Chhattisgarh 14,098 cases and 81 deaths, and Uttar Pradesh 12,748 cases and 46 deaths.
Kerala (6,194 new cases), Karnataka (6,955) Tamil Nadu (5,989) and poll-bound West Bengal reported 4,043 new cases during the last 24 hours.
Meanwhile, stopping short of announcing a full-fledged lockdown in worst Covid-19-hit Maharashtra, Chief Minister Uddhav Thackeray said the State Government would have no alternative but to resort to stern restrictions to break the chain of transmission of the virus in the State.
Speaking at an all-party meeting called to evolve a strategy to tide over the Covid-19 crisis in the State, the CM said, "Our first priority is to save lives. In a health emergency like the one we are passing through, our priorities are the health and lives of the citizens."
"We may continue our war against Covid-19, but the immediate task is to arrest the rapid spread of the pandemic. During last year's lockdown, people were confined to their homes and it was easy for us to trace the patients and their contacts. Now when everything is open and we are facing practical difficulties, a fact that the Union Government should take note of," he said.
From 9,695 cases a day earlier, India's most populous State Uttar Pradesh on Saturday reported huge jump in infections to touch 12,787 mark, its highest single-day spike of coronavirus infections since the outbreak.
Though the Union Ministry has remained evasive on the query if Mahakumbh can be a "super spreader", health experts have not ruled out further spike in the virus in the State. Meanwhile, with the total number of Covid-19 vaccine doses administered in the country crossing 10 crore, the Union Health Ministry on Saturday said India is the fastest nation to administer 100 million doses in 85 days.
As the cases are on the upward mode, demand for ramping up vaccination drive is also being felt to protect the people from being infected.
However, in view of shortage of vaccines as has been reported by various States in the country, experts have suggested the Government to not depend on the two manufacturers — Serum Institute of India and Bharat Biotech which have been providing Covishield and Covaxin respectively.
Sputnik V has demonstrated an efficacy rate of 91.6 per cent in the interim analysis of the phase 3 clinical trials, which included data on 19,866 volunteers in Russia, who received both the first and second dose of the vaccine.
"Sputnik V vaccine has already been approved by several countries across North and South America, the Middle East, Europe, Asia and Africa, Mexico and Egypt. There is no harm in giving it approval here and meet the shortage amid the third wave," said Dr Rahul Bhargava, hematologist from Fortis Hospital in Gurugram, Haryana.
Similarly, US company Pfizer too had sought approval from the top drug regulator in the country, but its case was not considered with the government stating that it needs deep freezers for vaccines which is not available in India.
However experts feel that Pfizer vaccine can be made available in the urban areas where hospitals have such facilities and those who want it can pay and at least get themselves vaccinated.
Experts said that the total production capacity of the manufacturers of Covishield and Covaxin, is roughly 24 lakh vaccines a day. The current demand is 37 lakh vaccines a day. The daily shortage is already huge and is probably getting concealed by some past inventory stocks of Covishield. The gap will become more acute in the weeks ahead because production capacity increase will take time, even if it is already underway. SII has already sought around Rs 3000 crore for ramping up the production.