State
Covid-19 surge- CS directs DMs to take preventive steps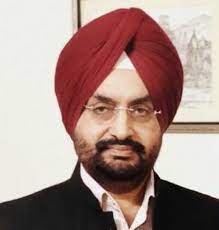 Asks authorities to prepare for administration of booster dose to senior citizens
Friday, 07 January 2022 | PNS | Dehradun
Alarmed by sudden increase in the number of cases of Covid-19 the state administration of Uttarakhand has sprung into action. On Thursday the chief secretary Sukhbir Singh Sandhu reviewed the preparations for combating the Covid-19 at the state secretariat. In the meeting he directed all the district magistrates (DM) to make necessary preparations. He said that the DMs should keep an eye on the situation of Covid-19 and take meetings with the officers.
On a terse note the CS said that the Covid-19 appropriate behaviour should be followed and awareness on mass usage and maintaining necessary social distancing should be created. He said that action should also be taken against those who are not wearing masks. Sandhu said that the testing should be increased and the data should be uploaded regularly. He said that the target of 100 per cent vaccination should be completed soon and all the adolescents between 15 to 17 years of age should be vaccinated within a week. The CS said that the preparation for the booster dose for the people who are more than 60 years of age from January 10 should be made. He said that the medicines, isolation kits and other things should be in sufficient numbers at the PHC and CHC level and the arrangement of home isolation should be streamlined. The CS said that the temporary health facility should be kept on the active mode. He said that the availability of the general beds, oxygen beds and ventilator beds should be made available.
The meeting was attended by the additional chief secretary Anand Bardhan, secretaries Amit Singh Negi, S Murugeshan , the commissioners of Garhwal and Kumaon, and the DMs.