Top Stories
Covid-19 : Six deaths, 3,893 new cases reported in U'khand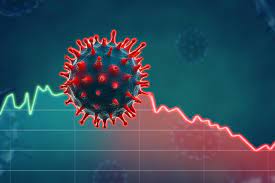 Wednesday, 26 January 2022 | PNS | Dehradun
The curve of the contagion of Covid-19 is continuing to surge in Uttarakhand. On Tuesday the health department reported the death of six patients of the disease and found 3,893 new cases of the disease in the state.
The cumulative count of Covid-19 patients in the state is now at 4,07,358 while a total of 3,60,180 patients have recovered from the disease so far. A total of 7,497 people have died in the state so far from Covid-19. The recovery percentage of the disease was at 88.42 per cent on Tuesday. The positivity rate of the disease increased to 13.68 per cent on Tuesday.
The authorities reported the death of two patients from Covid-19 at Gen B C Joshi hospital (DRDO) Nainital on Tuesday while one patient each died at Government Doon Medical College (GDMC) hospital Dehradun, Vinay Vishal hospital Roorkee, Base hospital Kotdwar and CHC Khatima on Tuesday.
The health department reported 1316 new patients from Dehradun, 609 from Haridwar, 585 from Nainital, 290 from Udham Singh Nagar, 214 from Pauri, 189 from Chamoli, 154 from Almora, 108 from Pithoragarh, 100 from Tehri, 90 from Champawat, 84 from Uttarkashi and 64 from Bageshwar on Tuesday.
The active case count of Covid-19 in the state is now at 31,226. Dehradun with 13,446 cases is at the top of the table of active cases while Haridwar has 4,353 active cases of the disease which is followed by Nainital district with 3,672 active cases. Uttarkashi is at the bottom of the table with 310 active cases of the disease.
In the ongoing vaccination drive 41,488 people were vaccinated in 1231 sessions in the state held on Tuesday.