Breaking News
Covid-19 contagion reaching alarming levels in U'khand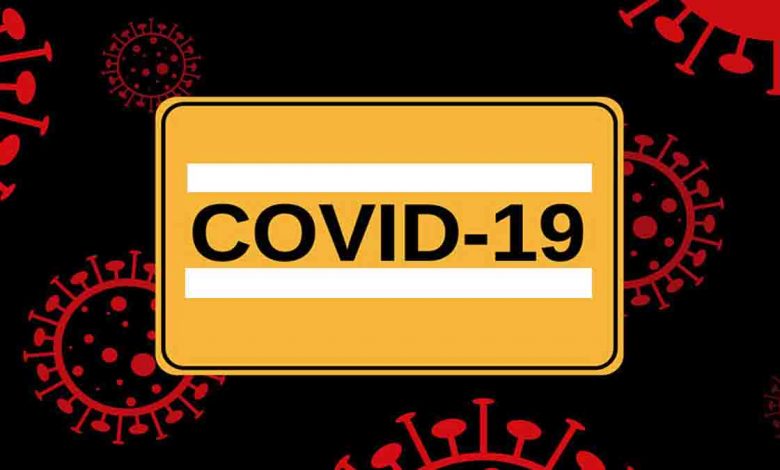 Thursday, 08 April 2021 | PNS | Dehradun
Five deaths, 1109 cases of the disease reported on Wednesday
The contagion of the Covid-19 in Uttarakhand is steadily increasing and has attained alarming proportions. The state health department reported 1109 cases of the disease on Wednesday which is the highest single day figure in last five months. The state now has 104711 cumulative cases of the disease. The department also reported the death of five patients of the disease on the day which increased the death toll in the state to 1741.
The authorities discharged 88 patients from different hospitals of the state following their recovery from the disease on Wednesday. A total of 96735 patients have recovered from the disease in the state and the recovery percentage is now at 92.38 and the sample positivity rate is 3.59 percent. It is pertinent to mention here that the recovery percentage that was above 96 per cent few days ago has slipped to 92.38.
The authorities reported 509 new cases of the disease from Dehradun, 308 from Haridwar, 113 from Nainital, 84 from Udham Singh Nagar, 57 from Pauri, 19 from Tehri, 10 from Rudraprayag, five from Champawat, three from Almora and one from Chamoli on Wednesday. No new cases of the disease were reported from Bageshwar, Pithoragarh and Uttarkashi districts on the day.
The health department reported the death of two patients at Mahant Indiresh hospital Dehradun on Wednesday. One patient each succumbed to Covid 19 in All India Institute of Medical Sciences (AIIMS) Rishikesh, Himalayan hospital and Synergy hospital Dehradun on the day.
The state now has 4526 active patients of the disease. Dehradun continues to be at the top of the table of active cases of the disease in what can ne called the second wave of contagion with 1934 patients, Haridwar has 1286, Nainital 443, Udham Singh Nagar 203, Pauri 183, Tehri 175, Almora 64, Pithoragarh 61, Bageshwar 54, Rudraprayag 42, Uttarkashi 34, Champawat 29 and Chamoli 18 active cases of Covid-19. In what can be termed as a relief amid surge in the cases of the disease, the vaccination drive in the state is gathering momentum. On Wednesday, 63470 people were vaccinated in different parts of the state which is the highest count in a day so far. In the state 155795 people have been fully vaccinated so far as they have received both the first and second dose of the vaccine.
The Chief Operations Officer (COO) of state Covid-19 control room, Dr Abhishek Tripathi said that 572 vaccine sessions were organised in different parts of the state on Wednesday. In Dehradun 111 vaccine sessions were organised in which 11835 persons above 45 years of age, 226 healthcare workers and 98 front line workers were vaccinated on Wednesday.
In Haridwar 87 sessions were organised on the day in which 8964 persons above 45 years of age, 36 health care workers and 401 front line workers were vaccinated.