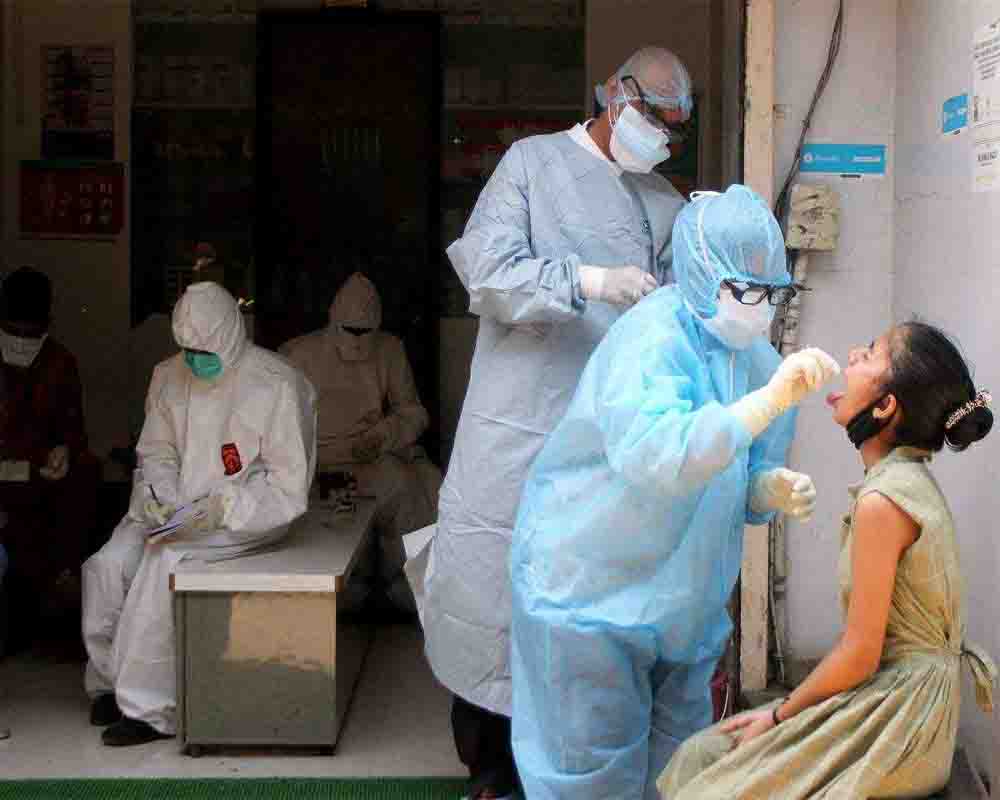 3,005 new cases reported in 24 hrs, total active cases rise to 9,936
Thursday, 13 January 2022 | PNS | Dehradun
The number of Covid-19 cases being reported daily in Uttarakhand continued its upward trend on Thursday with a total of 3,005 cases being reported from across the state. While 977 persons recovered from the infection, two deaths of patients were also reported on the same day. The sample positivity on Thursday was 10.91 per cent while the recovery percentage was 93.19. The new cases reported on Thursday, the total number of active cases in the state is 9,936.
According to information provided by the Health department, out of the new cases reported on Thursday, the maximum number once again is from Dehradun district which had 1,224 cases followed by Nainital with 431 cases and Haridwar with 426 cases. Among the other districts, Udham Singh Nagar had 399 cases while there were 106 in Pauri, 103 in Almora, 71 in Chamoli, 59 in Bageshwar, 35 in Champawat, 44 in Pithoragarh, 47 in Tehri, 20 in Rudraprayag and 40 in Uttarkashi.
When it comes to the number of active cases, Dehradun district continues to remain at the top of the list with 4,387 cases followed by Haridwar with 1,682 cases and Nainital with 1,616 cases. Among the other districts there are 720 active cases in Udham Singh Nagar, 291 in Pauri, 253 in Pithoragarh, 242 in Champawat, 222 in Almora, 100 in Bageshwar, 185 in Chamoli, 146 in Tehri, 60 in Rudraprayag and 32 in Uttarkashi.
Meanwhile, the vaccination drive continued in the state with a total of 51,677 beneficiaries being vaccinated in 1,286 sessions on Thursday. So far, a total of 83,04,386 beneficiaries have been partially vaccinated while 66,78,601 have been fully vaccinated in the state. Further, a total of 61,291 persons have been given the booster dose in the state so far.
It is worth mentioning here that the total cumulative positive Covid-19 cases detected in the state are 3,60,224 out of which 3,35,677 have been treated. A total of 7,435 (2.06 per cent) persons have died from the infection in the state so far.