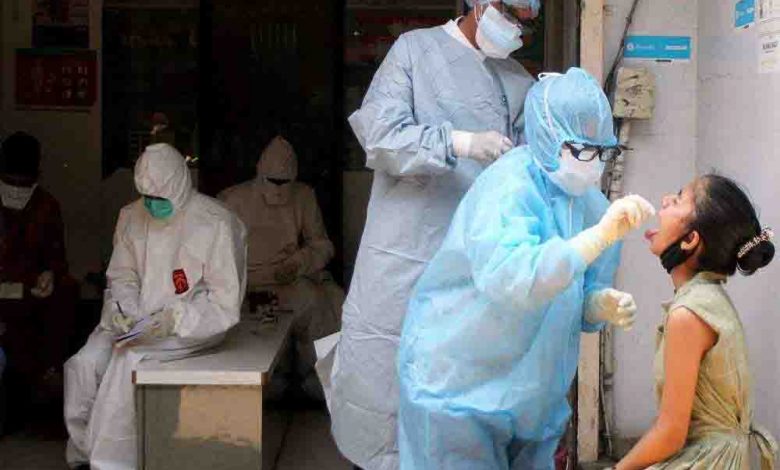 Thursday, 02 December 2021 | PNS | Dehradun
Uttarakhand registered yet another jump in Covid-19 cases on Wednesday with 53 new cases being reported in the state. This is the highest single day number of positive cases in about three months in the state. With 11 patients also recovering from the disease on the same day, the total number of active cases now stands at 183 with a recovery percentage of 96.01.
According to information provided by the Health department, out of the positive cases reported on Wednesday, 29 were reported from Nainital district, 14 from Haridwar, eight from Dehradun and one each from Pauri and Pithoragarh. No new cases were reported on Wednesday from Almora, Bageshwar, Chamoli, Champawat, Rudraprayag, Tehri, Udham Singh Nagar and Uttarkashi districts. As far as the number of active cases is concerned, there are 52 in Dehradun district, 49 in Nainital, 32 in Haridwar, 23 in Pauri, seven each in Almora and Udham Singh Nagar, four in Uttarkashi, three in Pithoragarh and two each in Chamoli, Champawat and Tehri. Meanwhile, 909 vaccination sessions were held in the state on Wednesday in which a total of 60,179 beneficiaries were vaccinated. According to departmental data, 75,93,141 beneficiaries have been partially vaccinated while 51,40,322 have been fully vaccinated in the state. Similarly, in the 18-44 years age group, 45,89,750 beneficiaries have been partially vaccinated while 27,17,694 beneficiaries in the age group have been fully vaccinated.
It is pertinent to mention here that so far the total cumulative positive Covid cases detected in the state is 3,44,303 out of which 3,30,557 have been cured. Further, 7,408 (2.15 per cent) Covid patients have so far succumbed to the disease in the state.