Top Stories
Covid- 13 deaths, 2,439 new cases in U'khand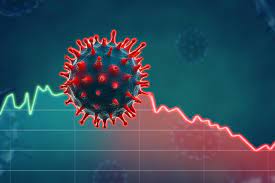 Friday, 28 January 2022 | PNS | Dehradun
The number of Covid-19 cases have continued to remain high in the State. On Thursday the health department reported the death of 13 patients of the disease and found 2,439 new cases of the disease in the state. In fact in the last two days a total of 5,343 new cases and 17 deaths were reported in the state.
The state health department has so far detected 67,614 new cases of the disease in the year 2022. A total 34,270 patients have recovered from the disease so far in this year while 96 patients have died in the state since January 1 this year.
The recovery percentage of the disease this year was at 50.68 per cent on Thursday. The positivity rate of the disease was reported at 10.28 per cent on the day.
The authorities reported the death of four patients from Covid-19 at Mahant Indiresh hospital Dehradun while two patients died at All India Institute of Medical Sciences (AIIMS) Rishikesh on Thursday. The authorities reported death of one patient each at Government Doon Medical College (GDMC) hospital Dehradun, Kailash hospital, Himalayan hospital Jollygrant, Surabhi hospital Dehradun, Vinay Vishal hospital Roorkee and B C Joshi hospital (DRDO) Nainital on Thursday.
The health department reported 621 new patients from Dehradun, 311 from Udham Singh Nagar, 305 from Haridwar, 250 from Nainital, 209 from Pauri, 196 from Chamoli, 195 from Almora, 94 from Uttarkashi, 87 from Rudraprayag, 63 from Tehri, 52 from Bageshwar and 33 from Champawat on Thursday.
The active case count of Covid-19 in the state is now at 31,221. Dehradun with 14,123 cases is at the top of the table of active cases while Haridwar has 3,807 active cases of the disease which is followed by Nainital district with 3,779 active cases. Uttarkashi is at the bottom of the table with 210 active cases of the disease.
In the ongoing vaccination drive 56,153 people were vaccinated in 1539 sessions in the state held on Thursday.