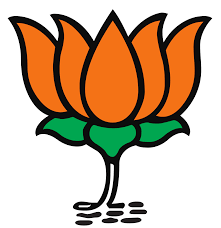 Monday, 24 January 2022 | PNS | Dehradun
The Bharatiya Janata Party has said that the Congress was claiming that it would give 40 per cent of its tickets to women candidates but did not dare to field even four women in its first candidates list. The BJP State spokesman Suresh Joshi said that the Congress is already anticipating defeat which is why its senior leader Harish Rawat was talking about the Congress being in bad form in the nation.
Accusing the Congress of being "anti-women", Joshi said that contrary to talk of 40 per cent tickets to women, there were only three women in the first list of 53 candidates released by the Congress. "Granting the rights to half of the state's population has never been a priority for the Congress. The party was claiming that the state is with Harish Rawat but now even he is anticipating the party's defeat and already looking for reasons for it. The BJP believes that the people will make his doubts come true and elect the BJP with a resounding majority," said Joshi.