State
Cong protests against price rise, unemployment & Agnipath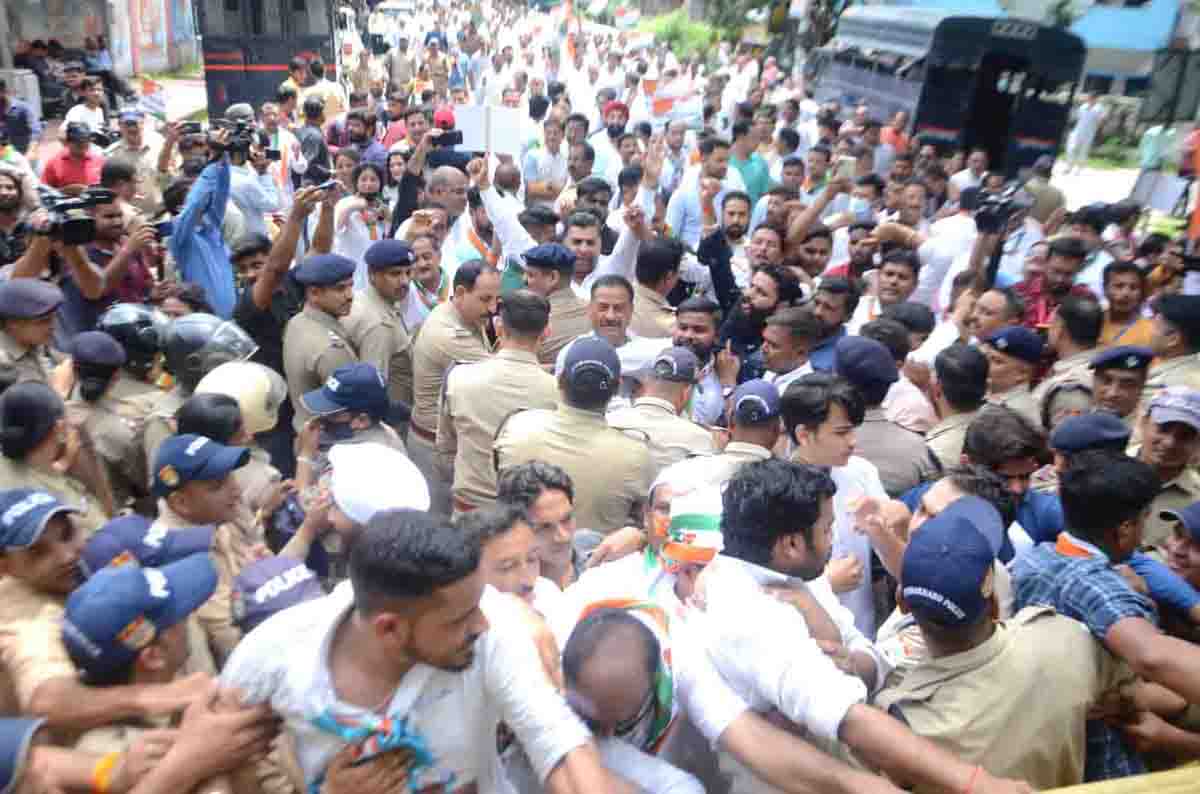 Friday, 06 August 2022 | PNS | DEHRADUN
The Uttarakhand Congress organised a massive protest against rising prices, increasing unemployment and Agnipath scheme in the provisional state capital on Friday. The leaders and workers of Congress party assembled in large numbers at Rajiv Bhawan on the day and headed towards the governor's residence as per the plan. The protest was part of the all India protest call given by the central leadership of the party. The agitated slogan shouting Congressmen led by the Pradesh Congress Committee (PCC) president Karan Mahara were stopped by the police at Hathibadkala.
The Congress leaders were arrested by the police when they remained adamant on moving forward. They were detained and taken to the Police lines where they were released in the afternoon.
The PCC president Karan Mahara said that in eight years of rule of BJP, the general public is feeling neglected and cheated. He said that the common person is reeling under an acute spike in the prices and the petrol, diesel, cooking gas and food items have become dearer by more than 50 per cent in the last three years. The LPG cylinder has become costlier by 115 per cent. Mahara said that the Modi government has rubbed salt on the injury by imposing GST on the items of daily use.
The Congress leaders also dispatched a memorandum to the governor in which it said that the unemployed youth were hoping that the BJP government would solve the problem of unemployment when its leaders had shown a dream to them that it would provide two crore jobs every year. The Congress leaders alleged that selected industrialists were given loans of Rs ten thousand crores for doing overseas business. Launching a scathing attack on the state government the Congress leaders said that the double engine government has failed completely in Uttarakhand. The state government has failed to prevent migration, provide employment and check corruption.
The leader of opposition (LoP) in state assembly Yashpal Arya, former PCC president Pritam Singh, Ganesh Godiyal, deputy leader of Congress legislature party Bhuwan Kapdi, MLAs, former MLAs and other leaders took part in the agitation.